Apollo Spectra - Speciality Clinics in Alwarpet
What are Speciality Clinics?
As the name suggests, specialty clinics are places where you consult a doctor specializing in a particular field of medicine.
When something goes wrong in your system, you consult your general physician (GP) for a primary level of treatment. This can be for the common cold, flu, cough, irritation, minor burns, rashes, skin allergies, dust allergies, fungal infection of the nails, mild viral infections, stomach upset, and anything else you may feel needs some level of attention from a professional.
When the GP recommends a specialist after checking your condition, you head to a specialty clinic. This means that you have a condition wherein the treatment provided by a GP is not enough, and you will need to be examined by a specialist who has extensive, in-depth knowledge about a condition or a body part under consideration.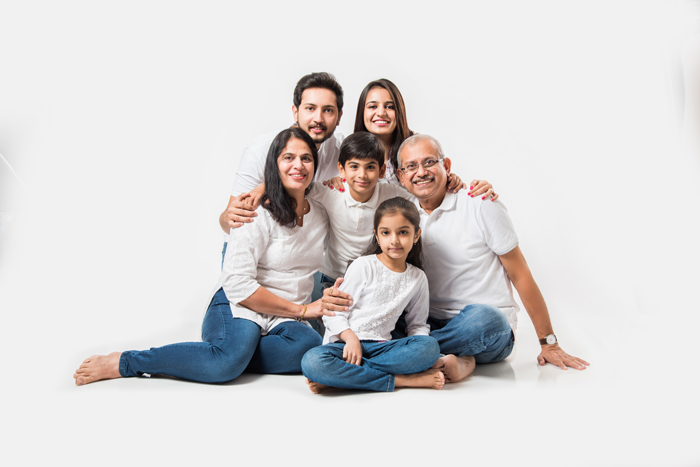 Types of Speciality Clinics
Different types of specialty clinics depend on the different body parts affected severely due to any pre-existing or newly developed, albeit severe, condition. Depending on the organ of interest, specialty clinics can be where the following practitioners (specialists) attend patients:
Ophthalmologist (dealing with the eyes)
Neurologist (dealing with the nervous system and brain)
Dermatologist (dealing with the skin)
Cardiologist (dealing with the heart)
Dentist (dealing with tooth and gum problems)
Endocrinologist (dealing with hormonal changes and imbalance)
Gastroenterologist (dealing with problems of the digestive tract or the gut)
Gynecologist (dealing with the female reproductive system)
Hematologist (dealing with issues in the blood)
Neurosurgeon (dealing with surgeries of nerves)
Obstetrician (dealing specially with pregnancies, related complications, and childbirth)
Oncologist (dealing with different forms of cancer)
Oral and maxillofacial surgeon (dealing with surgical management of injuries and any form of defects of the hard and soft tissues in the face, mouth, and jaws)
Orthopedic surgeon (dealing with issues of the bones and muscles, or in short, the Musculoskeletal system)
Otolaryngologist (dealing with conditions of ear, nose, throat, and neck, also referred to as ENT specialists)
Pediatrician (dealing with issues of toddlers and infants)
Plastic surgeon (dealing with the reconstruction, correction, or cosmetic changes of the shape and appearance of facial and body features)
Psychiatrist (dealing with patients with mental health issues and addiction)
Radiologist (a medical imaging specialist dealing with radioactive rays for imaging different parts of the body for secondary infections or internal injuries)
Respiratory physician (dealing with conditions of the lungs)
Rheumatologist (pertaining to auto-immune conditions characterized by inflammation, muscle soreness, or severe joint pain)
Urologist (dealing with conditions of the urinary bladder, urinary tract, or the urethra)
Sexual health specialists (dealing with a wide range of services like male and female fertility problems, IVF, erectile dysfunction, sexually transmitted infections, abortions, vasectomy, and even screening for cancers like cervical cancers, breast cancers, prostate cancers, and providing tips for vaccination)
When to See a Specialist?
Consult a specialist when there is a severe emergency where you are sure that it can only be referred to a specialist at a hospital or a private clinic. E.g., when you have vision issues like blurring, you directly consult an ophthalmologist.
Visit a specialty clinic in cases where you have seen persistent fever and pain in unexpected regions even after taking the necessary medication prescribed by your GP. E.g., when there is constant pain in urinating despite being on antibiotics for urinary tract infections.
If you sustain a severe injury, need emergency medication, and even require surgeries, head to a hospital for specialized treatment. E.g., any severe trauma to the brain due to accidents or sustaining second or third-degree burns in a fire.
Mental health is equally important to physical health. Therefore, visiting a therapist for counseling is equally important.
Request an appointment at
Apollo Spectra Hospitals, Alwarpet, Chennai
Call 1860 500 2244 to book an appointment.
Conclusion
Visiting a specialist is subjective to the opinion of a primary physician. However, if you spot anything unusual or residual even after a GP visit, ensure you present your medical history to a specialist.
I have suffered a concussion. What to do?
Head to a neurosurgeon/neurologist immediately.
I have an irregular heartbeat. What to do?
Visit your GP if you are a first-timer. Else head to a cardiologist.
I have mood swings almost every day and find myself sad for no reason. What to do?
It is advisable to speak to your loved ones and consult a therapist.

Book Appointment