Failed Back Surgery Syndrome in Alwarpet, Chennai
Surgeries that address lower back pain (especially the lumbar spine) are not always successful. In such cases, the result is a constellation of conditions, collectively referred to as Failed Back Surgery Syndrome (FBSS).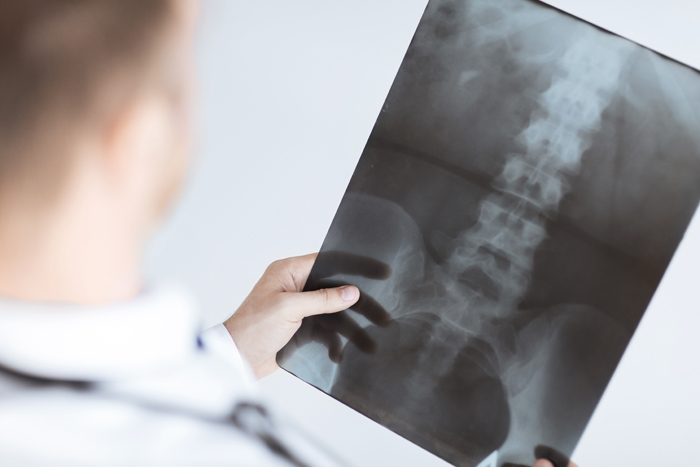 What do we need to know about Failed Back Surgery Syndrome?
FBSS is technically a misnomer because it is but a blanket term used to denote the plight of patients who have had unsuccessful spinal surgeries and have to deal with some form of pain in the lower back.
Clinically, it may be defined as "the surgical end-stage after one or several interventions on the lumbar neuroaxis indicated to relieve lower back pain, radicular pain or the combination of both, without effect". It can be further explained as "when the outcome of the lumbar spinal surgery does not meet the pre-surgical expectations of the patient and surgeon".
To seek treatment, you can consult a pain management doctor near you or a pain management hospital near you.
What causes Failed Back Surgery Syndrome?
Spine surgeries can either decompress a nerve root that is under stress from surrounding vertebrae or stabilize a joint. It cannot alter anything beyond an anatomical disposition that was the supposed cause of pain. The root cause for the patients' lower back pain needs to be identified before the surgery to avoid FBSS.
Pre-operative/patient-related factors: A patient's psychosocial well-being is crucial to eliminating any form of pain post surgery. Patients with obesity, pre-existing comorbidities, smokers, those with disability support or under worker compensation or those undergoing multiple surgeries are less likely to have successful surgical outcomes. Psychological factors like anxiety, depression, poor coping strategies and hypochondriasis also predict unsuccessful back surgeries.
Intraoperative factors: An inappropriate choice of surgery, misinterpreting the level of intervention necessary to relieve a person of symptoms, poor techniques of execution and any pain revival from previously conducted surgeries can also cause FBSS. Some examples are:
Failure to achieve the desired results in spinal fusion surgery, like implant failures or transferring the pain to another level even after fixing the current part of the spine in consideration.
Recurrent spinal stenosis or disc herniation, even after lumbar decompression surgery, with a fresh nerve injury during the surgery.
Formation of scar tissues near the nerve roots (e.g. epidural/subdural scars).
Constant pain from a secondary pain generator that was not in the scope of the chosen surgery initially.
Post-operative factors: Some intraoperative complications like hematomas, epidural and subdural scars, infection, pseudomeningocele and nerve injury can prolong and exert their effects in the early stages even after the surgery. 'Transition syndrome' usually affects a patient in the later stages and is basically a manifestation of the altered positions of the vertebrae of the spine post surgery. Patients having undergone lumbar fusion surgery may find tension in the adjoining areas due to a change in load distribution, leading to fresh sources of pain.
When do you need to consult a doctor for Failed Back Surgery Syndrome?
To differentiate between a common post-operative pain or signs of FBSS, one has to be aware of a few pointers:
Chronic pain persisting for 10-12 weeks post surgery.
Neuropathic pain causes numbness, tingling or burning sensations throughout the body.
The emergence of fresh pain in areas surrounding the operated site.
Reduced or restricted mobility
The pain starts affecting other parts, like the head, the lower part of the buttocks and causes severe complications like bladder issues, vomiting, etc.
If you experience any of the symptoms mentioned above, visit the nearest spine specialist in Chennai immediately.
Request an appointment at Apollo Spectra Hospitals, Alwarpet, Chennai.
Call 1860 500 2244 to book an appointment.
How is Failed Back Surgery Syndrome treated?
On examining a patient's medical history and observing through radiological imaging (X-rays, MRI, CT-Scan), a doctor may prescribe a mix of:
pharmacological treatment - acetaminophen, pain-killers, cyclooxygenase-2 (COX-2) inhibitors, tramadol, muscle relaxants, antidepressants, gabapentinoids and opioids
non-pharmacological techniques - physiotherapy, exercise
interventional treatment - epidural injections and spinal cord stimulation
Conclusion
FBSS occurs due to improper planning and/or execution of spinal surgery, following technical or patient-related factors. It involves prolonged pain after surgery.
How effective is Spinal Cord Stimulation?
It can be more effective than surgery. But it needs expert consultation.
Is revision surgery necessary for FBSS?
Not everyone will need revision surgery. This depends completely on the doctor's advice and the patient's willingness.
Is there any medication to cure FBSS?
The medication is only for symptomatic relief. The main treatment lies in the assessment of the root cause.
Our Doctors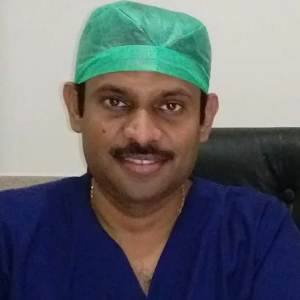 DR. KARTHIC BABU NATARAJAN
MBBS,MD, DNB...
| | | |
| --- | --- | --- |
| Experience | : | 13 Yeras Experience |
| Speciality | : | Pain Management... |
| Timings | : | On Call... |

Book Appointment