Vascular Surgery
Vascular surgery is done to treat vascular diseases with severe and complex problems of the blood vessels and lymph system. Vascular surgery also involves the diagnosis of arterial, venous, and lymphatic systems disorders. A vascular surgeon needs to be highly skilled in treating and diagnosing vascular conditions.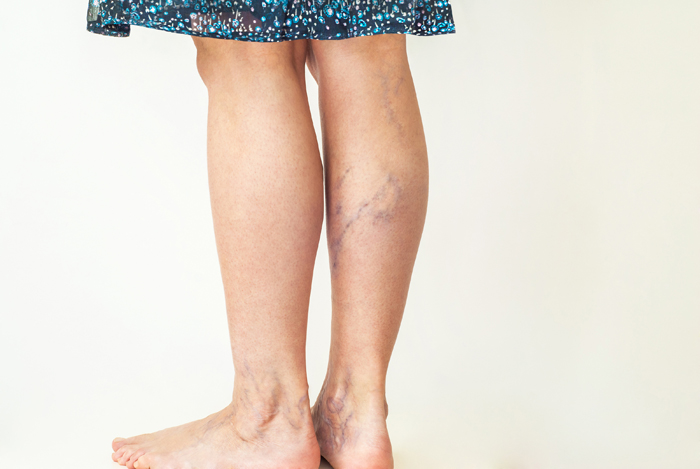 What Do We Need to Know About Vascular Surgery?
Vascular surgery is a broader term. There are different vascular surgeries for other body parts. These surgeries are performed based on vascular disorders. For example, procedures like bypass surgery, Endovascular reconstruction, Thrombectomy, Vein removal, Carotid angioplasty, and stenting come under this category.
Who Qualifies for a Vascular Surgery?
People with vascular disorders need vascular surgery. Depending upon your diseases and the severity, your doctor will decide the best fit procedure for you. Some of the vascular disorders are:
Arteriosclerosis
Aortic ulcers
Aortic aneurysm
Blood clots
Carotid artery disease
Deep vein occlusions
Varicose veins
Deep vein thrombosis
Fibromuscular dysplasia
Marfan syndrome
Intestinal ischemia
Vascular infections
Varicocele
Venous or arterial tumors
Venous leg swelling
Vertebral artery disease
Request an appointment at Apollo Spectra Hospitals, Alwarpet, Chennai.
Call 1860 500 2244 to book an appointment.
Why Do We Need to Have Vascular Surgery?
Vascular surgery is done when medication and lifestyle changes are no longer effective. Significant causes of vascular surgery are vascular diseases caused by an obstruction in the flow of blood either due to blood clots or hardening of the arteries or any other damage to the blood vessels. Vascular disorders can affect anyone, but older people are at a higher risk of developing such conditions.
Different Types of Vascular Surgeries
Vascular Surgeries are of mainly two types:
Open surgery: It is the traditional approach. Used when conditions are extreme.
Endovascular surgery: It is performed in the initial stages of severity and involves small incisions and has a short recovery period.
Advantages of Vascular Procedures
Vascular procedures can give you permanent relief from your sufferings caused by vascular disorders. It prevents heart strokes—no more pain and discomfort in the legs and affected areas.
Endovascular surgery has many additional advantages like:
Shorter recovery time
Less scarring
Small incisions
Fewer complications.
Possible Complications Associated With Vascular Surgeries
Allergic reaction toward anesthesia
Blood clotting
bleeding
Pulmonary embolism
Heart attack
Bacterial or fungal infections
Injury to the nearby organs
Chest pain and difficulty in breathing
Damage to the surrounding nerves and blood vessels
Fever
In rare cases, kidney failure, artery bursts, or paralysis can occur.
Who performs vascular surgery?
Vascular surgeons or general surgeons perform these surgeries except those of the coronary arteries and intracranial arteries and veins.
How to prepare for vascular surgery?
Your doctor will give you specific instructions before the scheduled date. Patients are not allowed to eat 8 hours before the surgery. If on blood thinners, then you need to stop them. Do not shave the nearby or surgical areas before surgery.
How long does it take to recover?
Open surgery: Almost ten days of hospitalization post-surgery and two to three months to fully recover. Endovascular surgery: Generally two days of hospitalization and four to six weeks of recovery.
Our Doctors
DR RAJAH V KOPPALA
MBBS, MD, FRCR (UK)...
| | | |
| --- | --- | --- |
| Experience | : | 23 Yeras Experience |
| Speciality | : | Vascular Surgery... |
| Timings | : | Mon - Sat | 11:00a... |
DR. BALAKUMAR S
MBBS,MS, MCh...
| | | |
| --- | --- | --- |
| Experience | : | 21 Yeras Experience |
| Speciality | : | Vascular Surgery... |
| Timings | : | Mon - Sat : 4:30 PM ... |
DR. BALAKUMAR S
MBBS,MS, MCh...
| | | |
| --- | --- | --- |
| Experience | : | 21 Yeras Experience |
| Speciality | : | Vascular Surgery... |
| Timings | : | Available by prior a... |

Book Appointment