Hand Plastic Surgery in Alwarpet, Chennai
What is Hand Reconstruction Surgery?
Hand reconstruction surgeries are very complex procedures that involve all the techniques associated with treating an injured, deformed, burnt hand or a hand with rheumatic diseases. It is a procedure to improve the appearance and, most importantly, improve the hand's functions to carry on the day-to-day life activities. The procedure is mild to severely painful with a long recovery period. To know more about hand reconstruction surgery, contact your nearest hand reconstruction surgeon.
Reconstructive surgeries performed under trained professionals remake the injured parts of the organ or sometimes the whole organ.
Hand reconstruction surgery is often done to improve the appearance as well as the function of the hand. If your hand is injured, burnt, deformed, or has untreatable osteoarthritis or rheumatoid arthritis condition, you can consult your nearest hand reconstruction surgeon.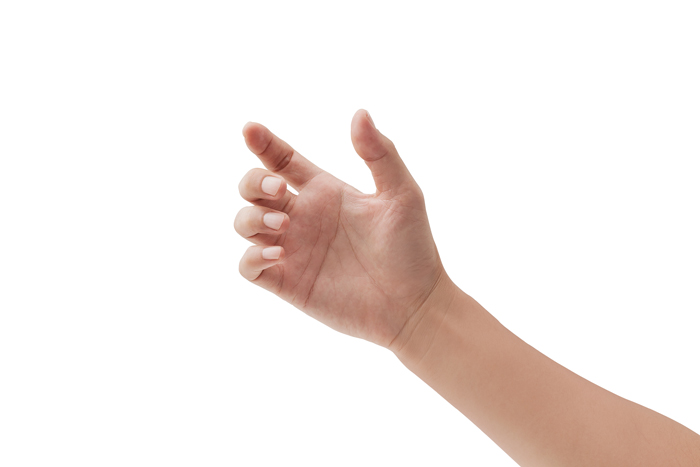 What Happens Before the Procedure?
You will be asked to undergo some physical tests and blood tests to check your condition.
The doctor will ask you about your condition and the symptoms you are facing. They will then fix an appointment with the surgeon, and you will have to be ready for the procedure on the day of the operation.
You should arrange help before undergoing surgery because you won't be able to do any work after the surgery as the recovery period can be longer.
What Happens on the Day of the Procedure?
Sometimes local anesthesia will be applied; otherwise, full-body anesthesia can be injected if your condition is severe.
The procedure can be long depending on your condition, and you can be asked to stay in the hospital for a few days if your conditions require you to.
What Happens After the Procedure?
After the surgery, your doctor will advise you to go for post-operative rehabilitation to make the surgery successful. The rehabilitation program will involve a hand therapist and experts who will teach you physical exercises to regain the shape and function of the hands. This process is very long, and you will have to complete the regime to regain the strength back successfully.
Your doctor will ask you to prevent straining your hands for a few months or sometimes until the healing is done. You should also avoid lifting heavy objects with your hands and prevent any injury to your hand. They will also prescribe a few pain-relieving medications. Hot and cold packs are also advisable to ease out the pain.
Who Qualifies for a Hand Reconstruction Surgery?
People with tissue, nerve, ligament damage
People injuring hands in trauma or accidents
People with an accidental detachment of any part of the hand
People with a birth deformity
People with burned hands
Request an appointment at
Apollo Spectra Hospitals, Alwarpet, Chennai
Call 1860 500 2244 to book an appointment.
Why Undergo Hand Reconstruction Surgeries?
Hand reconstruction surgeries are performed to treat the following cases:
Hand infections
Congenital disabilities in hands
Rheumatic diseases like osteoarthritis and rheumatoid arthritis
Degenerative changes in the structure of a hand
Hand injuries
What are the Different Types of Procedures in Hand Reconstruction Surgery?
Microvascular surgery of the hand is a complex and delicate hand surgery procedure to repair injured tendons, ligaments, tissues, nerves, and arteries.
Tissue transfer is a procedure where the surgeon closes large wounds to promote healing of the injured area.
Limb salvage Expertise is done to treat people with a high risk of limb restoration or amputation.
What are the Benefits of Hand Reconstruction Surgeries?
Improve the appearance of your hand
Corrects congenital or acquired hand deformities
Repairs injured hands
Provides relief in rheumatic diseases
What are the Complications After Hand Reconstruction Surgeries?
Blood clotting in the hands
Numbness or swelling
Losing feeling in the hand
Incomplete healing
Infection
References
https://www.pennmedicine.org/for-patients-and-visitors/find-a-program-or-service/orthopaedics/hand-and-wrist-pain/hand-reconstruction-surgery
https://www.hopkinsmedicine.org/health/treatment-tests-and-therapies/overview-of-hand-surgery
https://www.hrsa.gov/hansens-disease/diagnosis/surgery-hand.html
Is hand reconstruction surgery lengthy?
The procedure can range between 20 minutes to a couple of hours, as the surgery depends on your condition. The recovery period is also very long and can take a few months to recover fully. To know more about hand reconstruction surgery, contact your nearest hand reconstruction surgeon.
Is it very painful to undergo hand reconstruction surgery?
Mild to severe pain has been reported in patients undergoing hand reconstruction surgery. You can take pain relievers to ease out your pain after the surgery. Consult a hand reconstruction surgeon before taking medications.
What precautions should I take after hand reconstruction surgeries?
You should not tire your hand, lift heavy objects, strain your hand or do anything with your hand after the surgery. Instead, try keeping your hands elevated and take pain medications for relieving pain in your hand.

Book Appointment