Bariatric Surgeries in Alwarpet, Chennai
Overview of Bariatrics Support Groups
Weight-loss or gastric bypass surgeries are collectively known as bariatric surgery. You can consider bariatric surgery if regulating diet and exercise has not worked for you and the excess weight is causing serious health problems. It is still advised that you make some permanent changes to your lifestyle, such as diet changes and regular exercise, for the long-term effect of the surgery. Additionally, you can join a bariatric support group to achieve success after the bariatric surgery.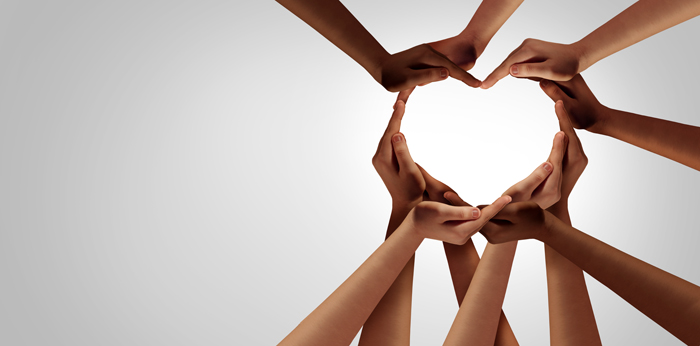 About Bariatrics Support Groups
Bariatric surgery makes changes to the digestive system which helps in losing weight. The size of the stomach is limited, which restricts food consumption. Bariatric surgery also leads to hormonal changes that help in weight loss. However, it may also lead to major psychological, financial, physical, and emotional burdens on you and your family.
In such circumstances where critical lifestyle alterations are required, participating in support groups will help you remain motivated. Bariatrics support groups are a great way to help you cope with this challenging but important transformation in your life.
Who Qualifies for Bariatric Surgery?
When it comes to the weight-loss procedure itself, bariatric surgery is not for everyone. It is usually an option for:
People with a body mass index (BMI) of 40 or above (extreme obesity)
Patients with a BMI of 35–39.9 who have serious weight-related problems such as diabetes, high blood pressure, etc.
People with a BMI of 30–34 who have serious health problems
Why is Bariatric Surgery Performed?
Bariatric surgery helps to lose excess weight and reduces the risk of other life-threatening health conditions such as heart attacks, high blood pressure, sleep apnea, and type 2 diabetes. Usually, this is performed when you have already tried other weight-loss methods related to diet and exercise.
What are the Different Types of Bariatric Surgery?
The different types of bariatric surgery are as follows:
Sleeve gastrectomy: This is also called vertical sleeve gastrectomy. In this procedure, 80% of the stomach is removed, leaving a tube-shaped stomach. This restricts the intake of food.
Gastric bypass: This is also called Roux-en-Y bypass. In this, a small pouch is created from the stomach that directly connects to the small intestine. This is one of the most common types of bariatric surgery performed.
Biliopancreatic diversion with duodenal switch (BPD/DS): This is a less common weight-loss surgery as it involves two steps of procedures – sleeve gastrectomy and gastric bypass. This surgery is recommended for people with a BMI of more than 50.
What Are the Risks Associated with Bariatric Surgery?
The risks associated with this procedure are:
Infection
Blood clots
Excessive bleeding
Breathing problems
Reaction to anesthesia
Leak in the gastrointestinal system
What Are the Benefits of Bariatrics Support Groups?
Post your operation, joining a bariatrics support group will unlock multiple benefits for you, such as:
Helping you achieve better, healthy weight loss
Having a space for communicating with other members who have undergone bariatric procedures
Developing a community for shared experiences, as well as sharing exercises and recipes
Solving issues related to bariatric diet
The Apollo Spectra Hospitals in Alwarpet offer the best laparoscopic duodenal switch surgeries in Chennai.
Call 1860 500 2244 to book an appointment.
Are there any age and weight criteria for bariatric surgery?
Yes, bariatric surgery is usually for patients from 18–65 years. If you are below 18 years of age, you should see adolescent bariatric surgeries. Bariatric surgery is recommended for people who have BMI between 35–40 and other extreme health complications related to obesity.
Why are bariatric surgery support groups important?
Support groups help the patients to gain education, get back on track, make new connections, and share their feelings regarding this critical procedure. Ultimately, these groups become spaces for more effective weight loss.
Who are the ideal candidates for bariatric surgery?
Bariatric surgery is a good option for those who are:
Suffering from obesity for the past 5 years and more
Not losing weight with non-surgical methods such as exercise and diet
Having a BMI of 35 and more
Suffering from other obesity-related medical conditions apart from having a high BMI
Aware of the importance of bariatric surgical procedure
Ready to make long-term lifestyle changes
Aware of the risks associated with surgical procedure
How much weight is expected to reduce after bariatric surgery?
A majority of patients experience rapid weight loss in the first three to six months. Later, the weight loss slows down but continues for around 12 to 18 months after the surgery. On average, a patient loses around 65–75 percent of the excess body weight within the first year of the surgery. However, for the long-term benefits of weight loss, it is recommended that the patient makes lifestyle changes in terms of exercise and diet changes.
When can I resume work post weight loss surgery?
A majority of patients can return to work in one or two weeks after the surgery.

Book Appointment