Podiatric Services in Alwarpet, Chennai
People tend to confuse podiatrists with orthopedic surgeons. There are more similarities than differences between them. A podiatrist is a foot and ankle physician and surgeon. Like any other doctor, he or she can perform diagnosis, surgery and every other procedure.
There are several orthopedic hospitals in Alwarpet offering podiatric services. You can also search for the best orthopedic surgeon near me.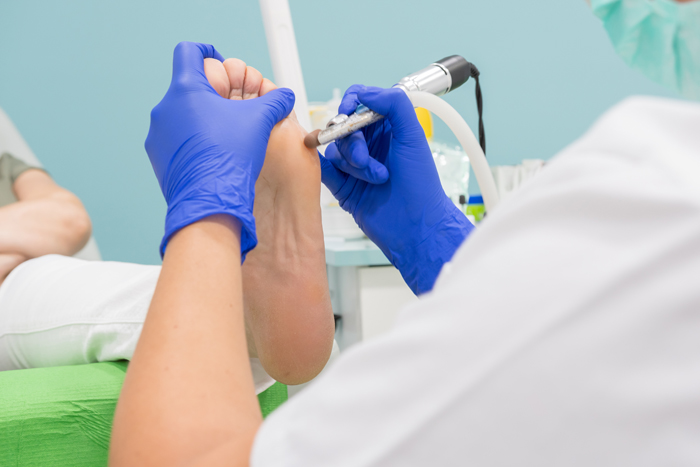 Who are podiatrists?
They are specialized and trained physicians and surgeons dealing with injuries and illnesses associated with the ankle and foot. They follow a similar modus operandi, like other orthopedists, involving diagnosis and treatment of foot and ankle diseases.
Like other doctors, they will first inquire about your entire medical history, discuss the concerns and treatment options, and let you make the final decision.
What are the conditions that may require a podiatrist?
These are some of the foot and ankle conditions that may need you to consult a podiatrist:
Foot/ankle sprains and fractures
Infections like fungal toenails, athlete's foot, blisters, corns, warts, calluses
Hammertoes and bunions - foot bone deformities like an irregularly bent toe
Diabetic gangrene
Heel pain and shin splints
Sports injuries, like an ACL tear, displaced knee
Tough skin and ingrown nails
Nerve issues leading to Morton's neuroma, wherein you feel painful burning sensations between the third and fourth bone of the foot.
Any registered orthopedic hospital in Chennai can help you with the procedures and ease your discomfort.
When do you need to see a podiatrist?
If you experience severe foot pain, frequent corns and calluses, discoloration of toenails, consult a podiatrist.
You can request an appointment at Apollo Spectra Hospitals, Alwarpet, Chennai.
Call 1860 500 2244 to book an appointment.
How can you benefit from podiatric services?
Benefits of podiatric services include:
Saving yourself from future ankle- and feet-related problems
Rectifying your bone deformity or infection
Podiatry services include tailoring your lifestyle activities to include better foot care
What are podiatric services?
Here are some services provided by the best orthopedic hospitals in Chennai to assist you in medical, social and psychological rehabilitation.
Gait analysis
Gait analysis examines our walking and running ability. A pressure analysis, direction and conditions of ligaments and joints are the outcomes of this test.
Suitable footwear size recommendation
Because of wrong footwear, you tend to develop hard skin, corns, warts, fractures, improper walking, blisters, etc. A suitable footwear recommendation will prevent you from these painful occurrences.
Athletic consultations
As a sports enthusiast or an athlete, there might be situations where you had to experience twists or sprains or severe leg injuries. Podiatrists help with surgical procedures and injury rehabilitation suited to your needs.
There are plenty of services a podiatrist can provide you with. We advise a detailed consultation at an orthopedic hospital near you.
Conclusion
Podiatric services are a reliable option for your ankle and foot diseases, injuries or deformities. They aim at treating the root cause of the problem.
What are some podiatric tips for diabetic feet?
Wash and examine your feet every day for any nail infection, blackish pigmentation or skin hardening. Never leave your feet damp, especially between the toes, and moisturize them evenly. Your doctor will advise you to not use corn caps or undergo surgeries.
What are additional podiatric services provided at hospitals?
There can be comprehensive physiotherapy assessment, gait analysis, foot scans, treatment for orthopedic and musculoskeletal abnormalities, and much more.
How should the elderly take care of their feet?
Go for good quality shoes and insoles to provide cushioning and get involved in some walking or exercising programs, if possible.

Book Appointment