Tennis Elbow Treatment in Alwarpet, Chennai
Tendons are connective tissues that connect muscles to bones. Tendons are responsible for the movement of a bone or the entire bone structure. Small tears in the tendons joining the forearm to the outside of the elbow result in a medical situation called tennis elbow. More than 50% of tennis players suffer from tennis elbow. Orthopedic doctors in Chennai offer the best diagnosis and treatment of tennis elbow.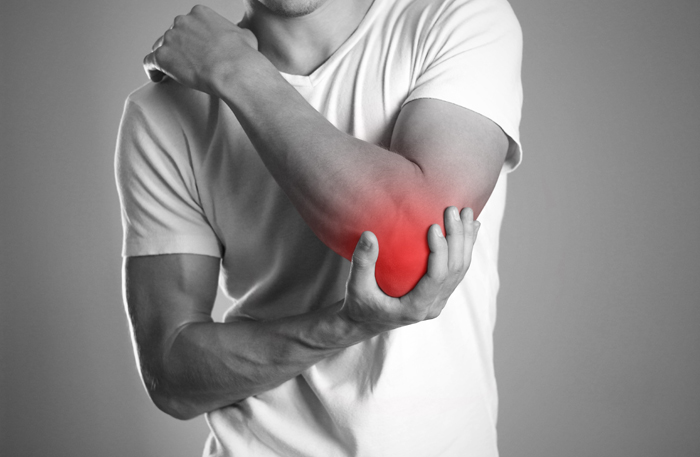 What is tennis elbow?
Tennis elbow or lateral epicondylitis is one of the most prominent types of tendinitis. It is a medical condition that causes swelling of tendons that causes pain in the arm and elbow. It is not only related to tennis but can also occur due to other physical or sports activity. It is named so due to the fact that tennis or squash is the major cause of this medical situation. Orthopedic specialists in Chennai help you know more about the best diagnosis, treatment and prevention of tennis elbow.
What are the types of tennis elbow?
Tennis elbow shouldn't be confused with golfer's elbow. Tennis elbow affects the inside of the elbow, while golfer's elbow affects the outside of the elbow.
What are the symptoms?
Pain and tenderness in the bony knob outside the elbow
Injured tendons
Radiating pain into the upper or lower arm
Pain while lifting something
Pain while opening a door or shaking hands
Pain while using your wrist or raising hands
What causes tennis elbow?
Repetitive motions like gripping a racket while swinging
Strain on muscles
Stress on tendons
Microscopic tears in tissues
Sports activities like racquetball, fencing, weight-lifting, tennis, squash, etc.
Jobs or hobbies like typing, knitting, carpentry, painting, etc.
When do you need to see a doctor?
When you have any of the tennis elbow symptoms mentioned above, visit the best orthopedic hospital in Chennai.
Request an appointment at Apollo Spectra Hospitals, Alwarpet, Chennai.
Call 1860 500 2244 to book an appointment.
How do you prepare for tennis elbow treatment?
The best orthopedic hospital in Chennai prepares you for the treatment of tennis elbow in the following ways:
Scans: Different imaging like X-rays and ultrasound can be done to get a clear view of the bones and muscles at your point of injury.
Previous medical history (if any) You must disclose your medical history before heading for tennis elbow treatment.
How is tennis elbow treated?
Tennis elbow is treated by sports medicine professionals and primary care providers. The treatment strategies of tennis elbow include rest, anti-inflammatory medications, physical therapy, bracing, etc. If these don't work, doctors may recommend corticosteroid or platelet-rich plasma injection, dry needling, etc.
Conclusion
dition associated with computer use, sewing, carpentry and sports activities like tennis and squash. Tennis elbow treatment aims to restore the normal working of the arm and the elbow.
Yes, you can easily cure tennis elbow, which is a non-serious medical condition.
Do I need medication if I'm suffering from tennis elbow?
Yes, anti-inflammatory medications can be prescribed.
How much time is required to treat tennis elbow?
It may take six months to 12 months to treat your tennis elbow.

Book Appointment