Sacroiliac Joint Pain Treatment in Alwarpet, Chennai
The sacroiliac (SI) joint is the bridge between the hip bones and the sacrum. The sacroiliac joint is the spot that holds the upper part of the body while you are standing or sitting. Often, due to weight gain, the joints get damaged with time, which in turn causes heavy pain in the lower back. Another reason for the pain is a degenerative joint disease or a previous surgery. In such cases, immediate consultation with sacroiliac joint pain doctors near you is recommended.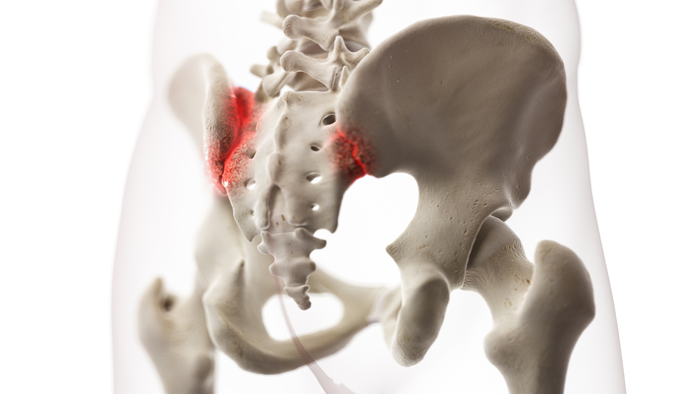 What are the types of sacroiliac joint pain?
Osteoarthritis - This is caused due to malfunctioning in the sacroiliac joint, which results in osteophytes or bone spurs around the joint, leading to pain and dysfunction. If you experience such symptoms, you need to seek advice from sacroiliac joint pain doctors near you.
Reactive arthritis - You can experience a wide spectrum of adverse effects in the body, thanks to pain in the sacroiliac joint and/or other parts of the spine.
What are the symptoms of sacroiliac joint pain?
The most commonly affected areas are the lower back, buttocks, pelvis and groin, where you may experience numbness or weakness. You may experience severe or constant pain that radiates from your hips and pelvis, up to the lower back and down to the thighs. Sometimes you may experience numbness or feel like your legs are about to crumble.
When should you consult a doctor?
If you feel pain while sitting straight, walking or exercising, it could be because these activities exert on your sacroiliac joint because of rotational or monotonous movements. Consult a pain management doctor near you at the earliest. If you experience any of the symptoms mentioned above, visit a spine specialist in Alwarpet, Chennai, immediately.
Request an appointment at Apollo Spectra Hospitals, Alwarpet, Chennai.
Call 1860 500 2244 to book an appointment.
What are the risks?
Lumbar fusion surgery and multiple operative segments are interdependent risk factors for postoperative sacroiliac joint pain. The incidence of postoperative SIJP also increases in patients with lumbar stenosis, compared to lumbar disk herniation and lumbar spondylolisthesis.
How can you prevent sacroiliac joint pain?
Ligament tear could worsen the pain. Past accidents or surgery which did not get proper care after the treatment could cause the pain to turn severe and persistent. Cold packs or heat packs are applied to the lower back or upper buttocks to relieve the pain.
How is sacroiliac joint pain treated?
The remedies mentioned above may help temporarily relieve the pain but are not suggested as a long-term treatment. Go for a thorough check-up before the pain gets worse. The hip is usually the starting point for this kind of pain. Thus, it is essential to consult your doctor at the earliest.
The effective treatment options include:
Medication - Depending on the degree of pain, doctors prescribe medicines for the same. Painkillers and muscle relaxants can be prescribed. TNF inhibitors often help relieve sacroiliitis that's associated with ankylosing spondylitis.
Physiotherapy - Physiotherapy is often recommended under the supervision of an expert.
Surgical and other procedures:
Joint injections - Corticosteroids can be injected into the joints to eliminate inflammation and pain.
Radiofrequency denervation - Radiofrequency energy can damage or destroy the nerve tissue causing you pain.
Electrical stimulation - Implanting an electrical stimulator into the sacrum might help reduce pain caused by sacroiliitis.
Conclusion
If sacroiliac joint pain is not treated correctly, it can transform into chronic pain that persists for months and lead to severe damage to your body or physiology.
How long does it take for sacroiliac joint pain to go away?
The range of pain varies from mild to serious and it depends on the severity of an injury. The pain should subside within 3 months, but if it doesn't, we recommend that you to visit a specialist immediately
Can chiropractor fix SI joint plan?
Chiropractic is a genuine and tested method to solve the issue of sacroiliac joint pain. This method involves no inflammation or any other medication. But consult a doctor first.
What triggers pain in the sacroiliac joint?
SI joint pain can be triggered by any number of simple activities, from snow shoveling to lifting heavy objects continuously. Any activity which involves repetition of movement may cause the pain.
Our Doctors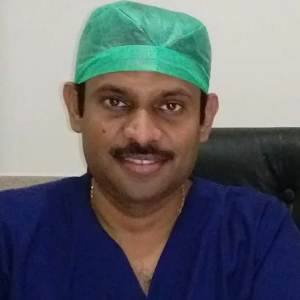 DR. KARTHIC BABU NATARAJAN
MBBS,MD, DNB...
| | | |
| --- | --- | --- |
| Experience | : | 13 Yeras Experience |
| Speciality | : | Pain Management... |
| Timings | : | On Call... |

Book Appointment