Health Checkup Packages in Alwarpet, Chennai
What are Health Check-ups?
A health check-up denotes a set of diagnostic and biochemical tests that include parameters to assess the overall health of an individual. This consists of the kidney, the heart, the lungs, the liver, the digestive system, the endocrine system, the immune system, the reproductive system, and levels of different macro and micro-nutrients in blood.
Irrespective of age, gender, and overall health, it is imperative for every individual to get their vitals monitored at regular intervals. For the senior citizens, once every year is mandatory. However, it is best if they get it done once every six months. For people between the ages of 30-60, unless they have any underlying chronic ailments (like cardiovascular complications, hypertension, neuromuscular disorders, etc.), getting vitals checked once every two years is advisable.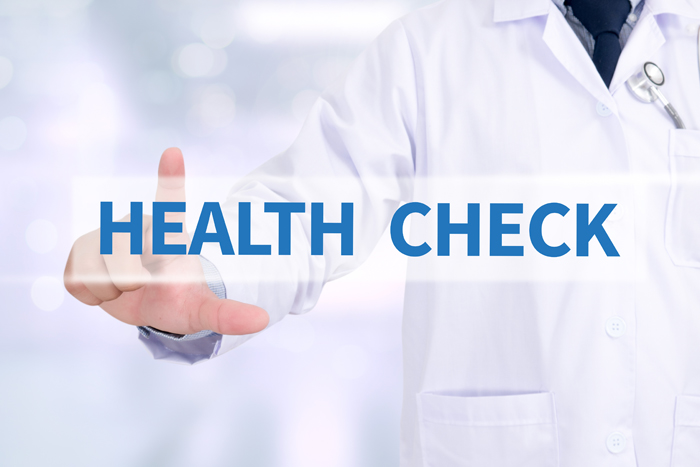 Risk Factors Associated with Full Body Health Check-Ups
Every individual may appear healthy prima facie, but this does not validate the actual well-being. Certain risk factors make it a must to get a health check-up done, irrespective of everything else:
Alcohol abuse and smoking – People who have a history of alcohol abuse and/or smoking are at increased risk of damage to the heart, liver, and lungs.
Improper dental hygiene – Not cleaning your teeth regularly, not brushing regularly after every meal, and not rinsing your mouth properly predisposes people to dental issues and gum problems.
Diet issues – One of the major determinants of poor health is a bad diet. A preservative, monosaturated, and trans-fat-rich diet (especially among children or young adults living on their own, who live on junk food and alcohol) are predisposed to developing cardiovascular and liver issues.
Lack of physical activity – Exercise and physical activity are extremely important for blood circulation, proper functioning of the immune system, circulation of nutrients in the body, proper functioning of the heart and brain; a sedentary lifestyle is detrimental to a healthy life. Obesity is a significant risk factor.
Not paying attention to irregularities – Any abnormality in any part of the body, like abnormally growing moles on the skin, persistent lower back pain, constant itching, and burning sensation, is an indicator of an underlying health condition and needs to be identified.
Family history – If there is an existing family history of conditions like cancer, or any genetic disorder, it predisposes the family members to the same.
Preparing for Health Check-Ups
You need to ensure you do the following before coming for a health check-up:
Get adequate sleep (a minimum of 6-7 hours).
Eat your last meal at least 10-12 hours before the tests.
Carry your medical reports from any prior check-up you may have had, along with prescriptions for any underlying condition so far (cardiac issues, lung problems, kidney dialysis, etc.).
Refrain from having any alcohol at least 24 hours before the test.
Women who have a cervical cancer test or any reproductive/gynecological examination scheduled should refrain from arriving for check-ups during their menstrual cycle.
For ultra-sonographic exams, drink adequate water and refrain from micturition until after the test; water ensures bowels are full and helps in detecting the presence of stones.
What to Expect from Health Check-ups?
The result of any health check-up is a detailed analysis of different parameters about the health of various organs in the body and their reference levels. Different packages include different parameters. Consult your doctor for a suitable package.
When to See a Doctor/Specialist?
Every report has a reference level besides the measured level of any biomarker/parameter for indicating overall health. In case there is a major difference from reference levels, one needs to consult a specialist. E.g., if triglycerides and cholesterol levels are high, it is indicative of underlying cardiovascular complications.
Request an appointment at
Apollo Spectra Hospitals, Alwarpet, Chennai
Call 1860 500 2244 to book an appointment.
Conclusion
Health check-ups are a fundamental but essential part of health monitoring. Some of the best hospitals in Chennai offer different packages for health check-ups.
I do not have any health disorders. Do I need a check-up?
Even if you seem healthy, one complete check-up every one or two years is mandatory.
I suffer from diabetes. Will I only get blood sugar tested?
Diabetes also causes retinopathy and nephropathy. Please get all parameters monitored.
I suffer from a lack of sleep. What should I do?
Vitamin deficiencies may cause such conditions. Get your blood tests done as per a doctor's advice.

Book Appointment