Sleep Medications & Insomnia Treatments in Alwarpet, Chennai
Sleep is a crucial part of a healthy lifestyle. All nutritionists, medical professionals, and healthcare professionals value the power of good sleep over any other treatment. A healthy person requires around eight hours of deep sleep daily. However, one out of every five persons suffers from insomnia, i.e., lack of proper sleep. Hence, if you are facing problems with sleep it is advisable to consult a sleep specialist near you.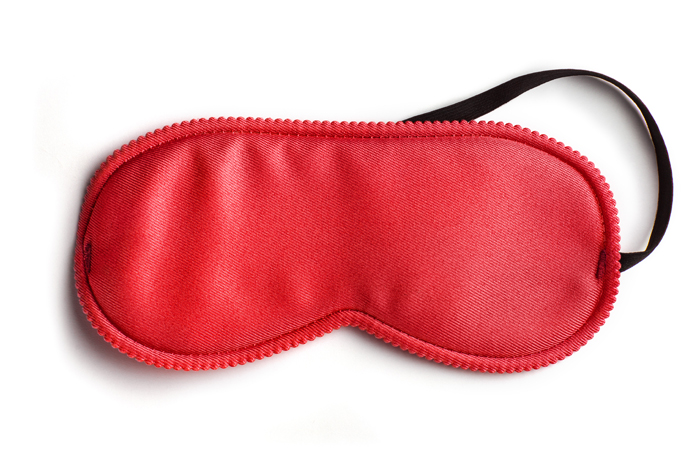 About Sleep Medicine
Deprivation of sleep is termed insomnia. It is a medical condition in which a person is not able to sleep properly on a regular basis. Multiple other issues get exaggerated with insomnia. Thus, sleep medicine is the best solution for peaceful sleep. The general medicine hospitals in Chennai can help you to get the best and safest sleep medicine.
Types of Sleep Medicine
The most commonly advised sleep medicine is sleeping pills. Some of the different types of sleeping pills preferred by doctors include:
Diphenhydramine: It works on the histamine receptors in the brain to cause drowsiness. It results in 4-6 hours of deep sleep.
Selective GABA medicine: It sticks to a specific type of GABA receptors in the brain. It results in 6-8 hours of deep sleep.
Sleep-Wake Cycle Modifiers: It works by stimulating the melatonin receptors in the brain that control the sleep-wake cycle. It results in 4-6 hours of deep sleep.
Benzodiazepines: It binds to the general GABA receptors of the human brain. It results in 4-12 hours of sleep.
Tricyclic: It binds to multiple brain receptors, including acetylcholine. There are no established results for the exact hours of sleep using tricyclic sleep medicine.
Symptoms that you may need to have a Sleep Medicine
There are as such no symptoms except for any unexplained deprivation of sleep that happens regularly.
Good sleep is beneficial for the healthy functioning of the human mind and body. Lack of sleep is directly related to many general and chronic medical conditions. It starts from dizziness, fainting, etc., and can go on to cause serious issues with the cardiac system, nervous system, etc. Thus, it is important to address any sleep issues in the early stages.
When to see a doctor?
It is highly recommended to consult a dedicated medical practitioner before starting any sleep medication. The general medicine doctors in Chennai can help you address sleep issues.
Request an appointment at Apollo Spectra Hospitals, Alwarpet, Chennai
Call 1860 500 2244 to book an appointment.
Risk factors of using Sleep Medicine
The main risk factors in sleep medicine include:
Headaches and dizziness
Prolonged drowsiness or sleep-related behavior changes
Daytime memory and performance issues
Severe allergic reaction
Gastrointestinal problems
Preparing to use Sleep Medicine
Doctors prescribe sleep medication only if there are no other options left to resolve insomnia. The best preparation includes testing of the alternative treatments like behavior changes through cognitive behavior therapy, etc., which can be helpful before jumping to sleeping pills.
Complications of using Sleep Medicine
The complications of using sleep medicine include -
Weight gain
Headaches
Dizziness
Addiction to sleeping pills
Prevention of Sleep Issues
Staying away from stress, eating a balanced diet that includes vitamins and minerals and regular exercise can naturally boost your sleep. Thus, you can prevent having to turn to sleeping pills by including exercising, a balanced diet, quitting alcohol, smoking, etc. in your lifestyle.
Treatment Options for Sleep Issues
The top medicines used in sleep treatment are:
Estazolam
Ramelteon
Triazolam
Zolpidem
Suvorexant
Wrapping Up
A healthy sleep routine is a must for your mind and body. Thus, if you're facing insomnia, it is best to get sleep medicine. These medicines work differently in helping you to sleep peacefully. However, consumption of sleeping pills should never get combined with alcohol that exaggerates drowsiness. It is advised to take the help of a registered medical professional before going to start or stop your sleep medicine.
References
https://www.journals.elsevier.com/sleep-medicine
https://www.mayoclinic.org/departments-centers/sleep-medicine/sections/overview/ovc-20407454
Do I need to get a prescription for buying sleep medicine?
Yes, you must have a proper prescription from a registered medical practitioner before buying sleep medicine from the pharmacy.
Can I get immediate results from a sleep medicine?
Yes, sleep medicine works quickly in training your mind and body to sleep according to its time of effect.
Do all sleep medicines are habit-forming?
Sleep medicines can be habit-forming, and hence it is always recommended to consume them under the supervision of your doctor only.

Book Appointment