Rehab Services in Alwarpet, Chennai
Rehab or rehabilitation therapy is a safe treatment to help individuals get back to normal functions by effectively treating pain and movement restrictions. Centers for the best rehabilitation therapy in Chennai help sportspersons regain their normal form following any acute sports injury. Sports rehab is also useful to treat degenerative disc problems.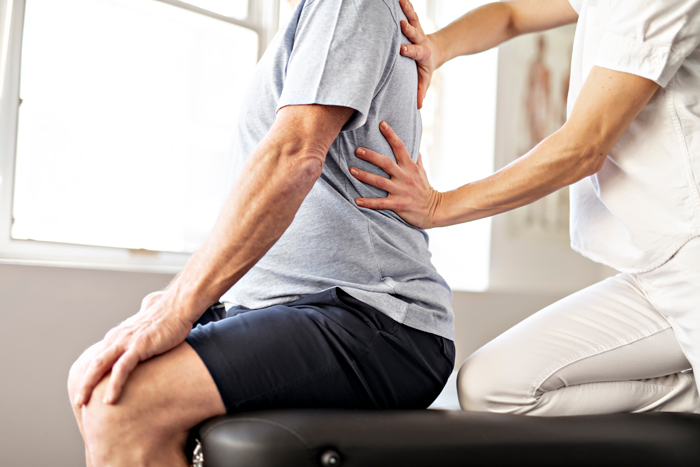 What do we need to know about rehabilitation therapy?
Competitive sports activities often result in musculoskeletal injuries that are not only painful but also cause movement restrictions and loss of form. Sports rehabilitation aims at limiting the extent of the injury and restoring functionality. Rehabilitation therapy is an ideal approach for prevention, correction and elimination of disability. Sports rehab includes targeted exercises, massage therapy, traction and a variety of personal exercises for restoration of normal functionality. You can look forward to a safe and effective outcome by selecting the best rehabilitation center in Chennai.
Who qualifies for rehabilitation therapy?
Sports rehab can treat acute sports injuries that involve muscles and joints resulting in loss of functionality. Rehab can benefit individuals with common sports injuries such as:
Dysfunction of foot or ankle
Tendon or ligament injuries
Hand injuries
Sprains and strains
Shoulder dislocation
Painful nerve injuries
Painful knee, hip or back injuries
Carpal Tunnel Syndrome
Rehabilitation therapy is also suggested for sciatica, degenerative disc disorders and restoration of movements following an orthopedic procedure. If you have any of these problems, then consult an expert orthopedist or a physiotherapist for the best rehabilitation therapy in Chennai.
Request an appointment at Apollo Spectra Hospitals, Alwarpet, Chennai.
Call 1860 500 2244 to book an appointment.
Why is rehabilitation therapy conducted?
Sports rehabilitation is an integral aspect of any sports person's life. Athletes and individuals who are in competitive sports activities are always prone to musculoskeletal injuries and tissue damage that may occur because of trauma or wear and tear. Rehabilitation therapy can provide a targeted exercise plan to restore functionality, stability and flexibility of the sports person.
Select the best rehabilitation center in Chennai offering customized rehabilitation programs for the reduction of pain and improvement of the functionality of the affected part of the body. The approach of rehabilitation therapy involves physical criteria and not time. One has to achieve specific physical criteria to progress to the next stage of rehabilitation.
What are the benefits of rehab?
Sports rehabilitation offers a broad spectrum of benefits according to the objectives of the treatment. These include:
Prevention of fall
Achieving optimum independence
Reduction of swelling
Recovery from injury
Improvement in mobility and flexibility
Effective management of pain
Improvement of balance
Correction of posture and gait
Faster return to normal activities
What are the complications?
Failure to follow the guidelines of physiotherapists may cause some complications during rehabilitation therapy. Some of these complications are:
Tripping or falling while performing rehab exercises
Failure to achieve desired flexibility and strength
Deterioration of pre-existing conditions
Failure to relieve pain
Conclusion
By choosing a reputed center for the best rehabilitation therapy in Alwarpet, you can also expect a variety of psychological advantages to cope with the downtime and to increase self-confidence.
Reference links
https://www.physio-pedia.com/Rehabilitation_in_Sport
https://www.medicalnewstoday.com/articles/160645#who_can_benefit
Are there any stages of rehabilitation?
There are five important stages of rehabilitation. The first stage is to protect the affected area from further damage followed by the second stage of using light weights to slow the application of strain. In the third stage, they introduce the individual to higher levels of endurance and capacity as there is a restoration of functionality. The last stage involves returning to play provided the sports person has successfully passed the previous stages.
Is sports rehab the same as physiotherapy?
Sports rehabilitation therapy focuses on restoring the level of functionality for returning to regular sporting activity. Physiotherapy is the rehabilitation of patients to improve their quality of life.
What are common rehabilitation exercises?
Some of the common rehab exercises offered as part of the best rehabilitation therapy in Alwarpet are partial crunches, leg slides, pelvic lift and walking. Straight leg exercises, squats, and back lunges are also simple exercises to regain strength and flexibility. However, these should be performed under the guidance of a certified rehab expert.

Book Appointment