Minor Sports Injuries Treatment in Alwarpet, Chennai
By definition, trauma is a physical event that hurts a person. These physical events include bruises, fractures, sprains, cuts, lacerations, furrows and other types of injuries. If you suffer from these, go for first aid.
Wash your hands and press the wound with a clean cloth to stop the bleeding. Rinse the wound with water and then apply antibiotics or petroleum jelly for disinfection.
Use a bandage or gauze to cover the injury. The bandage must be changed daily to keep infections away.
Try to remember if you have had a tetanus shot in the last five years. If your vaccine has expired or the wound under the bandage is more severely infected, get the tetanus vaccine again. See a doctor or call an ambulance to treat wounds.
To know more about minor injury care, search for general surgery near me or general surgery hospital near me or general surgeon near me or general surgery doctors near me. Do not worry, it is just a minor injury.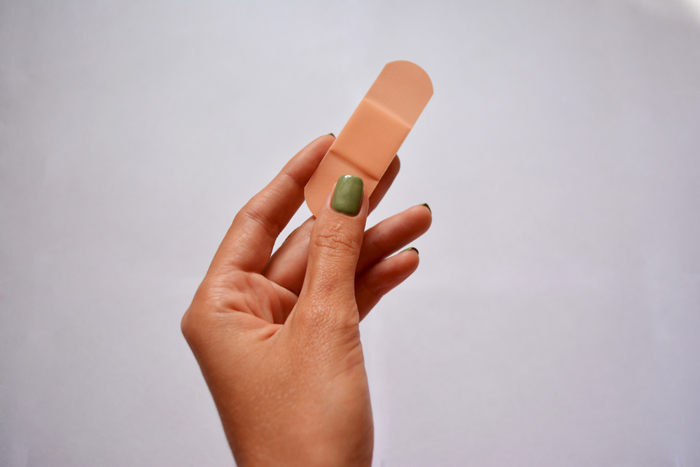 When do you need to see a doctor?
Patients with minor injuries receive treatment at various medical institutions and are frequently checked by nurses. Doctors can attend to you too.
Request an appointment at Apollo Spectra Hospitals, Alwarpet, Chennai.
Call 1860 500 2244 to book an appointment.
Why is minor injury care needed?
If you do not take care of your wound or opt for minor injury care, it might not heal properly. It may develop infections and remain as a non-healing wound causing further complications.
Non-healing wounds require special care because potential and difficult conditions can prevent the wound from going through the expected healing stage. The longer a chronic wound is left untreated, the higher the risk of infection, amputation and other complications.
What are the types of non-healing wounds?
If a wound does not begin to heal within two weeks or does not heal completely within six weeks, medical care should aim at reducing the risk of complications. There are different types of non-healing wounds such as:
Diabetic wounds
Non-healing minor surgical wounds
Infected wounds
Complex soft tissue wounds
Traumatic wounds
Arterial ulcers
Pressure ulcers
Vasculitic ulcers
Venous stasis ulcers
What can complicate healing?
Smoking has an adverse effect on wound healing because cigarettes contain nicotine, which narrows the arteries. Complications may also occur if the injury occurred with rusted iron or an open wound got exposed to soil. This increases the risk of tetanus infection, regardless of the extent of the injury.
Conclusion
If a wound is not taken care of at an early stage, it can become a non-healing wound. This can affect your quality of life. The most important objective of minor injury care is to improve your quality of life.
References
https://blog.chesapeakeregional.com/3-reasons-you-may-need-professional-wound-care
What should I expect for minor injury care at a hospital?
During the first appointment, you will be examined. An evaluation may include diagnostic tests that can determine the source of the wound and the best treatment plan. Then develop a personal wound healing plan to make your wounds become less severe within 14 hours; wound care technicians clean, heal and bandage your wounds with the help of trained nurses. They will also provide instructions on how to care for the wound at home before your next appointment.
How do I know that this is not a minor injury?
Head injury may be much more serious than it looks. Any loss of consciousness, even short-lived, indicates that you need immediate medical attention. Possible internal injuries will be evident if you have pain, dizziness, and blood in the urine.
Why does smoking slow down the healing of injuries?
Oxygen and nutrients are essential for wound healing. It may also cause arterial spasms. In this case, oxygen and nutrients are needed. What is in your blood cannot reach your wound. A wound that does not receive enough oxygen and nutrients will prevent the wound from healing.

Book Appointment