Hip Replacement surgery in Alwarpet, Chennai
The hip joint supports the weight of the body in dynamic and static conditions. Thus, whether you're sitting or walking, hip joints maintain your body balance. Different conditions like age, injuries, or other bone-related issues may affect and degrade the healthy functioning of your hip joints. Considering total hip replacement surgery in Alwarpet, Chennai is a good option if you have serious and continued hip joint issues.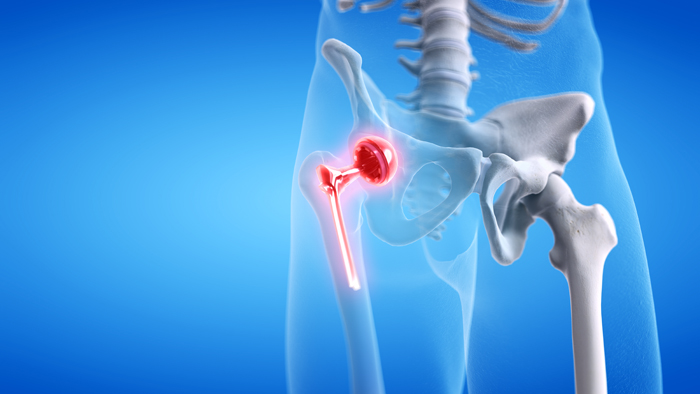 About Hip Replacement
Hip replacement, or hip arthroplasty, involves the elimination of the damaged bones and replacing them with prosthetics. These prosthetics can be made up of hard plastic or metals. The surgery improves the otherwise painful functioning of the hip joints.
This surgery completely depends upon the current situation of your hip joint. Hence, there are no different types of hip replacement.
Who Qualifies for Hip Replacement?
There are multiple reasons for you to consider hip replacement surgery. Some of these reasons and symptoms include:
Persistent pain in the hip joint
Pain in the hip joint while walking
Difficulty in rising from a seated position
Why Is Hip Replacement Conducted?
This surgery can be conducted to relieve pain caused by several other bone and health conditions. The different causes for hip joint replacement include:
Osteonecrosis: This means a deprived blood supply to the ball portion of the hip joint. This may be due to a fracture or a bone collapsing.
Rheumatoid arthritis: It is caused by an overactive immune system and produces inflammation. It erodes cartilages and hip joints.
Osteoarthritis: It damages the slick cartilages that cover bone ends and restricts smooth joint movements.
When Should I See a Doctor?
It is highly recommended to consult your doctor if you're facing any issues due to injuries or other medical conditions, like the ones above, in your hip joints. Seek treatment from some of the best total hip replacement doctors in Chennai at Apollo Spectra Hospitals, Alwarpet, Chennai.
You can call 1860 500 2244 to book an appointment.
Risk Factors in Hip Replacement
The risk factors in hip replacement include:
Rejection of prosthesis
Blood clots in leg veins after surgery
Infections at the site of incisions
The fracturing of the healthy portions of hip bones
Dislocating hip joint
Change in the length of the operated leg
Loose fixtures of the hip joint and nerve damages
Preparing for Hip Replacement
Your cause for concern is however limited, as the best total hip replacement doctors in Chennai will prepare you for the procedure by going through the following documents and processes with you:
Previous medical records: To get a clear look at your previous medical issues or concerns before going for hip replacement surgery
Pre-operative checks: To get clearance to operate on your hip from different departments like anesthesia, cardiology, etc.
Complications in Hip Replacement
The complications in the hip joint replacement are limited but include the chances of mal-positioning or malfunctioning of the prosthetic hip joint. You may require certain correction surgeries to shift the newly introduced hip joint into the correct position. Furthermore, you must avoid sudden jerks or falls that can damage the hip replacement.
Treatment by Hip Replacement
The treatment by hip replacement has worked marvels for many patients suffering from damaged hip bones. The total hip replacement surgery lasts for over 25 years and improves the patient's lifestyle, letting them return to normal walking and sitting. The best total hip replacement surgeons in Chennai offer specialized high-end support and care for these surgeries.
Wrapping up
A hip replacement surgery overcomes the disadvantages of damaged hip bones and replaces them with high-quality prosthetics. It is an advanced medical procedure that requires the strict supervision of experienced orthopedic surgeons. There are many causes for hip replacement surgery that make it mandatory, but the most important reason is to ensure mobility and return to a manageable lifestyle.
Do I need to get hospitalized for a hip joint replacement?
You may need to be in the hospital for 6–10 days, depending on your post-surgery recovery.
Can I start walking and sitting immediately after the hip replacement surgery?
You should start walking and sitting after the hip replacement surgery only on the recommendations of your surgeon.
Will I feel pain during the hip replacement?
Doctors can keep you in local or general anesthesia, or both, during the entire process of hip replacement so that you do not feel pain.

Book Appointment