Cyst Removal Surgery in Alwarpet, Chennai
Cysts are small, bulbous or tubular pockets developed on the skin, mucous lining or even on the bones in the human body. These usually contain skin debris, dead bacteria, body fluids and/or hair follicles. In most cases, they are benign and do not affect the general well-being. However, in some cases, they can cause serious infections on skin or in the blood.
They are commonly found on the skin surrounding the face, neck and genitals. In some cases, they are also found in the abdominal region which can be a sign of cancer in the gastrointestinal tract. Get them examined at an early stage.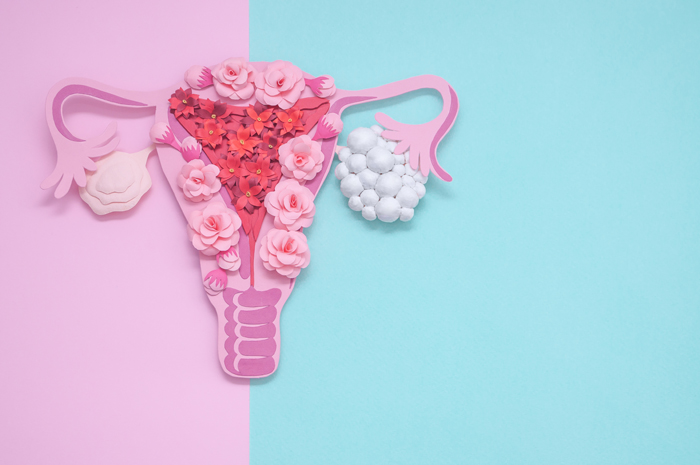 What is Cyst Removal Surgery?
Most people have the tendency to squeeze a cyst and drain the liquid out. This can cause further spread and lead to other infections on the skin; hence, never squeeze a cyst. Consult a medical practitioner for timely treatment. However, in case cysts are located inside the body, they can escape detection. These cysts can cause problems for other vital organs and functions.
Depending on its location, size and type, doctors suggest a timely removal of cysts by a surgical method known as cystectomy. In most cases, your doctor will use a device called laparoscope to examine the cyst and proceed accordingly.
To avail of this treatment, consult a general surgery doctor near you or visit a general surgery hospital near you.
When should you go for a Cyst Removal Surgery?
Cysts are mostly benign in nature and are mostly caused by continuous abrasions on the skin or localised bacterial infection. Your doctor may advise you alternate treatment depending on the location of the cyst. When a cyst is filled with liquid and pus cells, a surgeon can simply drain the bulb and cover the punctured skin with appropriate dressing to provide instant relief.
Some symptoms that suggest you should consider surgery are:
Redness and swelling in the region
Localised pain in the body that radiates to adjacent parts
Knot-like structure observed on the body parts superficially
Change in eating pattern or bowel movement that extends beyond 3-5 weeks
Unintentional weight loss and loss of appetite
Vomiting or blood in stool
Request an appointment at the Apollo Spectra Hospitals, Alwarpet, Chennai.
Call 1860 500 2244 to book an appointment.
Why is the surgery conducted?
In rare cases, such as in the case of cancerous development, enlargement of spleen, liver abscess, Crohn's disease, etc, a cyst can affect the functioning of other body parts. These conditions can lead to consistent increase in the size of cyst and further cause problems to adjacent organs. In such cases, your doctor will advise you to undergo a surgery and get the cyst removed at the earliest.
What are the types of Cyst Removal Surgeries?
Cyst removal surgery depends on two factors – location of the cyst and reason for removal. For superficially located cysts, you may want to consult a dermatologist, who will then perform a minor surgery by draining or lancing a cyst. He/she will then cover the site with a clean bandage and prescribe over-the-counter antibiotics and pain medicine for quick recovery.
For individuals who have intrinsically located cysts, the doctor will perform laparoscopy, in association with radiation therapy or chemotherapy in the forthcoming weeks, to remove the chances of cancerous development in the body.
What are the benefits?
Some of the benefits of cyst removal surgery are:
Early cancer detection and treatment
Reduced chance of infection
Pain redressal
Negligible scarring and pain
Reduced chances of secondary infection and speedy recovery
What are the risks?
Cystectomy is a minor surgery, and the risk quotient is exceptionally low. However, like most surgeries, there are some possible risks such as:
Infection at the site of surgery
Excessive blood loss
Regrowth
Lesion marks
Conclusion
All complications from a cyst can be avoided if you consult a trained medical practitioner and follow his or her post-operative care instructions properly.
References
https://www.healthline.com/health/how-to-remove-a-cyst
https://www.healthline.com/health/cyst
https://www.csasurgicalcenter.com/services-cyst-removal.html
Is it possible to remove the cysts at home?
It is a common practice to squeeze superficial cysts, which is not possible in case they are in the digestive tract. Seek help from a licensed practitioner to avoid complications. Further, avoid smoking and alcohol consumption during recovery.
What restrictions should I follow post surgery?
Your surgeon will give you clear instructions on dos and don'ts post operation and it is best to follow them with the utmost sincerity to avoid complications. In addition, you should take a healthy diet, drink plenty of liquids and avoid food that causes acid refluxes.
In some cases, the cysts can regrow due to bacterial infection or recurring tumor in the body. Combine the surgery with alternative treatment such as chemotherapy and radiation therapy to ensure complete relief.

Book Appointment