Rheumatoid Arthritis Treatment in Alwarpet, Chennai
Rheumatoid arthritis is a condition wherein your joints are primarily affected, followed by other parts and functions of the body, due to an inflammatory disorder caused by your immune system. It is seen that in severe cases, rheumatoid arthritis can lead to some sort of physical disability in the body. Hence, when you are facing joint pain, you are advised to consult an orthopedic doctor near you.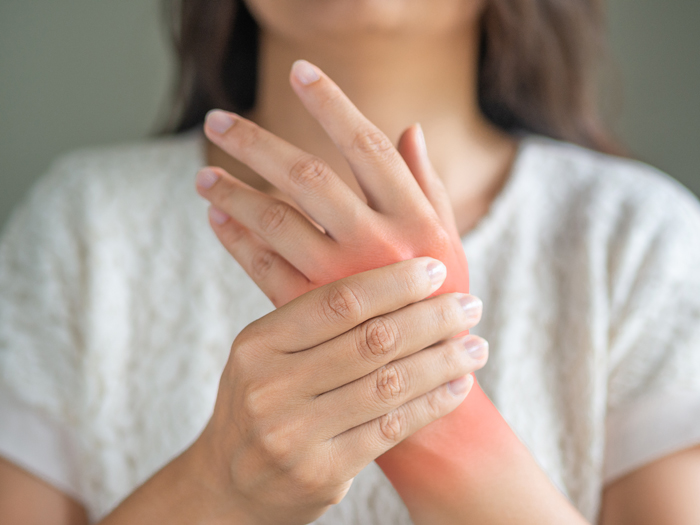 What is rheumatoid arthritis?
Rheumatoid arthritis is an autoimmune disorder that causes inflammation in the joints and other parts of the body that may also show severe symptoms; hence, you should consult an orthopedic doctor in Chennai. The only way to treat rheumatoid arthritis is an early diagnosis, which can reduce the risk and help in treatment.
What are the symptoms of rheumatoid arthritis?
Your joints may feel warmer and change in color due to inflammation that occurs in the joint. You may feel pain, swelling and stiffness in joints.
You may suffer fatigue, chest pain and muscle aches in your body.
You may feel weakness and tenderness in the body.
You may suffer from fever, depression and weight loss due to loss of appetite.
You may feel unsteady while walking.
Your voice box joints may also be affected.
Your eyes and vision can also be impartially affected by rheumatoid arthritis.
The main important symptoms of rheumatoid arthritis are seen in the joints but they also show up in other parts of the body. Sometimes symptoms may come and go, but, at other times, they remain for a longer period.
What causes rheumatoid arthritis?
According to research, the exact cause of rheumatoid arthritis is unknown, but some factors can trigger the risk of developing it in your body targeting directly or indirectly the immune system. Your immune system protects your body from infections and diseases, but due to this disorder, your immune system attacks the healthy tissue of joints. If you have a family history of rheumatoid arthritis, you have a higher chance of suffering from it. If you are overweight, then you are at risk too.
When do you need to visit a doctor?
If you observe any swelling or inflammation in your joints, followed by other symptoms like high fever and feeling unsteady, then consult an orthopedic doctor in Chennai as soon as possible.
Request an appointment at Apollo Hospitals, Alwarpet, Chennai.
Call 1860 500 2244 to book an appointment.
How is rheumatoid arthritis treated?
Medication: Medication may be provided by your consultant to reduce the pain and joint swelling. Medication may be provided by your orthopedic doctor in case your symptoms are not that severe.
Therapy: your orthopedic consultant may prescribe some standalone therapies, like physical or occupational therapies, or along with medication to help ease your pain.
Surgery: If the pain is unbearable and your joints are severely damaged or misshapen, then your doctor may suggest that you go for surgery.
Conclusion
Early diagnosis is the key to managing rheumatoid arthritis. If the symptoms are very severe and your pain is constantly increasing, seek immediate medical attention.
I am 25 years old, is there a possibility that I may be suffering from rheumatoid arthritis?
Normally, individuals of any age group may suffer from rheumatoid arthritis, but the disorder is more likely to affect an individual aged between 30 and 50 years.
I am a woman, so do I have a higher chance of getting Rheumatoid Arthritis?
Normally, rheumatoid arthritis is not limited to any gender, but it is seen women face greater risk.
Is smoking a risk for developing rheumatoid arthritis?
Multiple studies show that smoking is not only a risk in developing rheumatoid arthritis, but it can also make the condition worse.

Book Appointment