Gastric Banding Procedure in Alwarpet, Chennai
Gastric banding or gastric bypass is a type of bariatric surgery that provides long-term weight loss. Besides reducing weight, gastric bypass improves health conditions such as heart diseases, blood pressure, type-2 diabetes, and many more.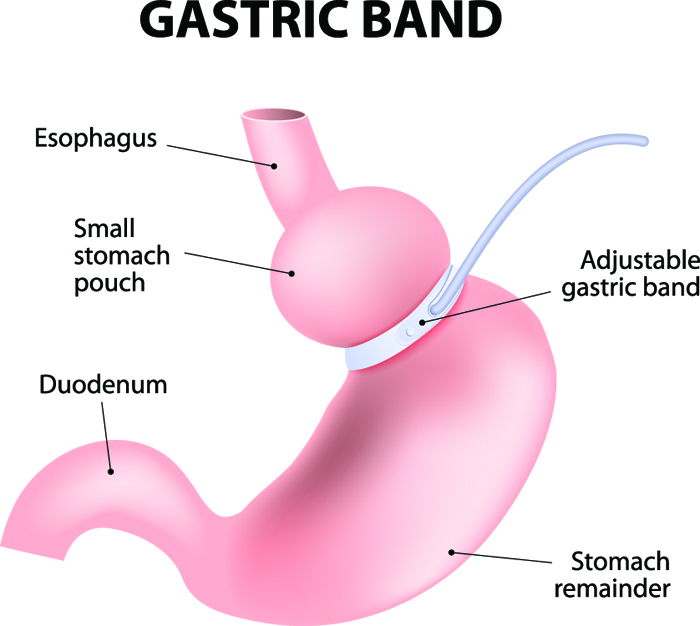 An Overview of Gastric Banding Surgical Procedure
Gastric bypass is a kind of weight loss surgery. It refers to the technique of creating a small pouch from the stomach. Your doctor will connect the stomach pouch directly to your small intestine. After gastric banding, the food you eat will go through the pouch and then to the small intestine. It means that the food will escape your stomach and the first section of the small intestine.
Generally, gastric bypass is performed when the patient has serious health problems. Also, if dieting and exercise are ineffective in reducing weight, gastric bypass is performed.
Why Is Gastric Banding Done?
Gastric bypass is the surgical procedure that helps you shred that extra weight and reduce the risk of health problems such as:
High blood pressure
Obstructive sleep apnea
Infertility
Cancer
Stroke
Heart disease
Gastroesophageal reflux disease
How to Know If You Are Eligible for the Procedure?
Suppose your BMI (Body Mass Index) is over 40. A BMI of 40 indicates extreme obesity.
If your BMI is between 35 to 39.9 and you have serious health problems such as high blood pressure and type-2 diabetes, you are eligible for Gastric Banding surgery.
However, merely qualifying the above standards will not make you eligible for the surgery. You will have to undergo an extensive screening process to meet specific medical criteria applicable for weight-loss surgeries.
Request an appointment at Apollo Spectra Hospitals, Alwarpet, Chennai.
Call 1860 500 2244 to book an appointment.
What Are the Benefits of Gastric Banding?
Gastric Bypass can provide you with long-term weight loss.
The results are fast and effective. Within two years, you can lose as much as 70% of your total body weight.
Gastric banding improves your overall build and physique. Hence, it makes the performance of daily tasks easier.
With an improved physique, your self-esteem boosts up, and you can live your life more confidently.
What Are the Risks and Complications Associated With Gastric Banding Surgery?

Risks associated with the Gastric banding surgical procedure are similar to any other abdominal surgery. These risks include:
Excessive bleeding
Infection
Adverse reaction to anesthesia
Blood clotting
Breathing problems
Leakages in the gastrointestinal system
Some long term risks and complications of Gastric banding are:
Bowel obstruction
Hernias
Low blood sugar
Malnutrition
Gallstones
Ulcers
Vomiting
Stomach perforation
Rarely, these complications can be fatal.
What to Expect During the Procedure?
The doctor gives you general anesthesia before the surgical procedure begins. It will keep you asleep and make you comfortable during the time the doctor operates. Generally, the doctor inserts medical instruments through multiple small incisions using the laparoscopic technique. Laparoscopy refers to a surgical procedure in which a small incision is made in the navel. The doctor then inserts a small viewing tube, known as a laparoscope, into the navel.

After making the incisions, the surgeon cuts off a pouch from the stomach and seals it from the rest of it. The pouch has a capacity of an ounce. Then, the surgeon cuts the small intestine and sews it with the pouch. Hence, the food you eat goes to the new pouch and then to the small intestine. It bypasses most of the stomach area and the first section of your small intestine.
What is the duration of Gastric banding surgery?
A gastric banding surgery takes a few hours at most.
What to expect after the surgery?
After undergoing gastric bypass surgery, you have to follow a liquid diet. You can shift from a liquid diet to soft food after some days. And gradually, you can have solid food.
Your doctor will put several restrictions on your diet, which you should strictly follow. He may also recommend some vitamin supplements.
What changes to expect after Gastric Bypass surgery?
You undergo rapid weight loss during the first six months after Gastric Bypass surgery. You may notice the following changes in your body:
Body pain
Weakness
Feeling cold
Dryness in skin
Hair thinning
Mood swings

Book Appointment