Erectile Dysfunction Treatment in Alwarpet, Chennai
Erectile dysfunction is a condition in which there is an inability to keep the erection firm during sexual intercourse. Occasional erectile dysfunction is common with most men and is not a matter of concern. It is usually caused by stress or anxiety. But if your erectile dysfunction becomes frequent, you should visit a urology specialist in Chennai. Your urology doctors in Chennai will determine if your erectile dysfunction is caused by some underlying health problem.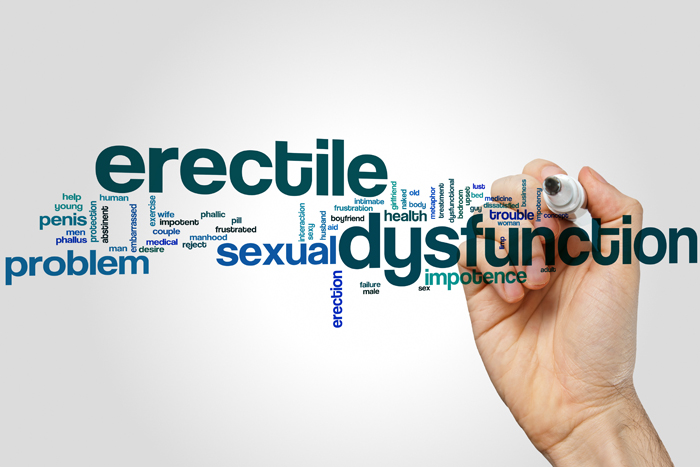 Symptoms of Erectile Dysfunction
The symptoms of erectile dysfunction which might prompt you to visit a Urologist in Chennai are:
Difficulty in getting an erection.
Difficulty in keeping an erection
Lack of sexual desire
Causes of Erectile Dysfunction
Erectile dysfunction can occur due to many complex factors. These might be physical or psychological, as an erection involves hormones, nerves, muscles, blood vessels, the brain, as well as emotions. Stress and anxiety also play a pivotal part in erectile dysfunction. Sometimes, physical and psychological factors might combine to worsen erectile dysfunction.
Physical causes
The physical causes of erectile dysfunction include:
Diabetes
Obesity
High cholesterol
High blood pressure
Parkinson's disease
Multiple sclerosis
Clogged blood vessels
Smoking
Low testosterone
Alcohol and substance abuse
Development of scar tissue inside the penis, also known as Peyronie's disease
Prostate cancer treatment
Certain medicines
Surgery in the pelvic area or spinal cord
Injury to the pelvic area or spinal cord
Sleep disorders and anxiety.
Psychological causes of erectile dysfunction
Certain psychological concerns can worsen your problem because the brain plays a very important part in the process of an erection. Psychological problems that can trigger erectile dysfunction are:
Stress
Depression
Anxiety
Relationship problems such as poor communication between the couple.
When to See A Doctor
You should visit a urology hospital near you if your erectile dysfunction becomes frequent and you face the following problems:
If your erectile dysfunction has become persistent and you are facing other sexual problems such as delayed or premature ejaculation.
If you think that other underlying health issues such as diabetes or heart problems might be the cause of your erectile dysfunction.
If you are experiencing other health issues along with erectile dysfunction.
Request an appointment at Apollo Spectra Hospitals, Alwarpet, Chennai
Call 1860 500 2244 to book an appointment.
Treatment
Urology doctors near you will first check the cause and severity of your erectile dysfunction. Your doctor will then decide the line of treatment and discuss with you the pros and cons of each treatment.
Oral medicines: Oral medicines such as Sildenafil, Tadalafil, Vardenafil and Avanafil are prescribed for the treatment of erectile dysfunction. These medicines increase the blood flow in the penis by increasing the effect of a natural chemical called nitric oxide in the body.
Other medications: Your doctor might prescribe a self-injection called Alprostadil to treat your erectile dysfunction. The needle is very fine and is injected at the base or side of your penis. It helps to create an erection for an hour.
Your doctor might prescribe Alprostadil, a urethral suppository where you have to insert a tiny suppository inside your penis using a special applicator. With this, the erection can last for up to one hour.
If your erectile dysfunction is caused by low testosterone levels, your doctor might prescribe testosterone replacement therapy.
Penis pumps and implants: Your urologist might prescribe a penis pump which is a hollow tube with a pump that is either hand-powered or battery-powered. You have to place the tube in your penis and use the pump to suck out the air. The vacuum created will increase blood flow and help in penile erection.
Penile implant doctors in Chennai might prescribe surgery if medicines or penis pumps don't work. A device consisting of inflatable or malleable rods is surgically implanted into both sides of your penis. This device will help you with penile erection. Penile implants are recommended by penile implant specialists in Chennai only when other methods of treatment have failed.
Request an appointment at Apollo Spectra Hospitals, Alwarpet, Chennai
Call 1860 500 2244 to book an appointment.
Conclusion
Erectile dysfunction can also be treated with exercise and psychological counseling if the causes are stress, anxiety, or depression. Your doctor might also suggest communicating with your partner. It is understandable to be embarrassed to discuss your erectile dysfunction with anyone, but a visit to a doctor might help you to treat your problem at the earliest.
What causes a weak erection?
There are many causes such as diabetes, obesity or chronic heart conditions that can lead to a weak erection.
Does erectile dysfunction last forever?
In most cases, erectile dysfunction improves with proper and timely treatment.
Can erectile dysfunction be reversed?
Yes, in most cases, erectile dysfunction can be reversed. Even if it cannot be cured, symptoms can be reduced or controlled.

Book Appointment