Knee Replacement Surgery in Alwarpet, Chennai
Knee replacement is a medical operation recommended to relieve pain and restore function in severely damaged knee joints. It involves replacing the affected parts of the knee with a prosthesis joint.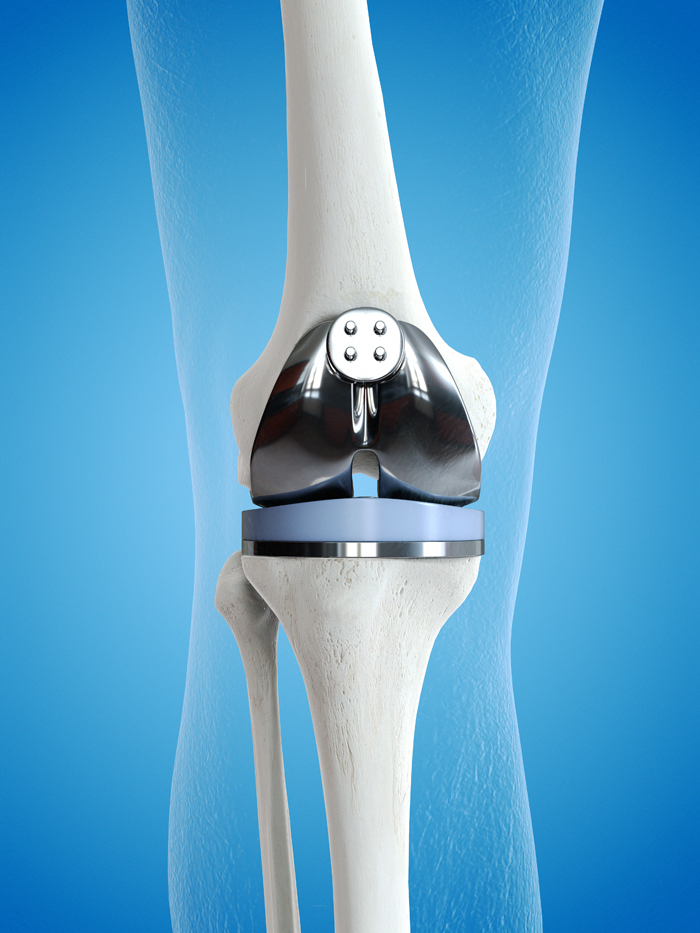 About Knee Replacement Surgery
This surgery is also called knee arthroplasty. The procedure entails removing the damaged bone and ligament from your thigh bone, shinbone, and kneecap, and replacing them with a prosthesis made of metal compounds, polymers, and high-grade plastic.
Who Qualifies for Knee Replacement Surgery?
To understand if a knee replacement surgery is right for you, a knee surgeon will test the stability, strength, and range of motion of your knee. The severity of the damage is determined through X-rays. They would then select from different kinds of prostheses and procedures for knee replacement. These will be chosen depending upon factors like your age, body weight, knee size and form, how active you are, and your general health. If you are having trouble with your knees and are considering knee replacement surgery, consult one of the best orthopedic hospitals in Alwarpet, Chennai.
Request an appointment at Apollo Spectra Hospitals, Alwarpet, Chennai
Call 1860 500 2244 to book an appointment.
Why Is Knee Replacement Surgery Conducted?
Orthopedic specialists recommend this surgery as a solution for chronic knee pain and especially osteoarthritis. The disintegration of joint ligaments is a symptom of osteoarthritis.
This is also recommended for people who have sustained injuries in the ligaments and bones, which restricts movement and causes immense pain.
Individuals with severe degenerative joint infection may be unable to perform common exercises that require bending the knee, such as walking or climbing stairs, since this is extremely painful.
What are the Different Types of Knee Replacement Surgery?
There are four main types of knee replacement surgery.
Total knee replacement
Total knee replacement is a surgical procedure used to repair a knee that has been damaged by joint inflammation. Metal and plastic components are used to cover the closures of the bones that form the knee joint, as well as the kneecap.
Partial knee replacement
The knee is divided into three compartments: internal (average), external (parallel), and kneecap (patellofemoral). If joint inflammation affects only one side of your knee – usually the inside – a partial knee replacement may be the option for you. As this involves less knee blockage than a total knee replacement, it results in a faster rehabilitation or increased capability.
Kneecap replacement
This involves substituting only the surface under the kneecap and the trochlea, the section at the end of the thigh into which the kneecap fits, if these are the only parts suffering joint pain.
Complex or revision knee replacementThis is a surgery that may become necessary if you're undergoing a second or third joint replacement in the same knee, or if your joint discomfort is extremely severe.
What Are the Benefits of Knee Replacement Surgery?
Relief from discomfort
Knee surgery can relieve the severe knee pain you experience when walking, jogging, standing, or even while --sitting and relaxing. Medical treatment for the knee effectively lowers pain.
Increased adaptability
Knee surgery will relieve you from severe knee pain or joint stiffness that prevents you from doing everyday activities like walking, climbing stairs, or squatting on or rising from chairs. If you have trouble walking more than a few squares without experiencing excruciating pain, or if you can't walk without the aid of a stick or walker, this surgical intervention allows you to resume these activities with ease post-surgery.
Improved treatment response
Knee surgery is a more viable option when prescription medicine and therapy such as calming medications, greasing infusions, cortisone infusions, and active recuperation have not worked against persistent knee aggravation.
Are There Any Risks in Knee Replacement Surgery?
Serious complications, such as an infection, are rare. These occur fewer than 2 percent of the time. There are a few complications during the emergency clinic stay following a knee replacement. Individuals under the age of 65 face disorientation in the clinic post the procedure. However, about 1 percent of older adults acquire an infection following surgery.
Blood clots affect less than 2 percent of the population undergoing knee replacement.
Osteolysis is a condition that occurs in a small percentage of people. This is inflammation caused by the wear of the plastic in the knee implant on a microscopic level. Bone essentially dissolves and weakens as a result of the inflammation.
References
https://www.hopkinsmedicine.org/health/treatment-tests-and-therapies/knee-replacement-surgery-procedure
https://www.mayoclinic.org/tests-procedures/knee-replacement/about/pac-20385276
What is a prosthetic knee?
Prosthetic knees are imitation knee implants made of metal compounds and polyethylene, clinical-grade materials.
When is the ideal time to undergo a knee replacement?
If you're under the age of 50, a knee replacement operation isn't usually recommended. While medical procedure recommendations are based on a patient's pain and disability, most individuals who get a total knee replacement are between the ages of 50 and 80.
How long do I have to stay in the hospital?
After a total knee replacement, you might have to stay in the hospital for about 5 to 6 days.

Book Appointment