Physiotherapy Treatment & Diagnostics in Alwarpet, Chennai
Physiotherapy
Sportspersons engage in rigorous field activities. If they suffer from minor or major injuries, especially to bones, immediate medical attention is sought. Physical therapy or physiotherapy is one of the healthcare practices that help sportspersons overcome injuries and resume sporting activities.
Physiotherapy centers in Chennai offer the best treatment in this regard.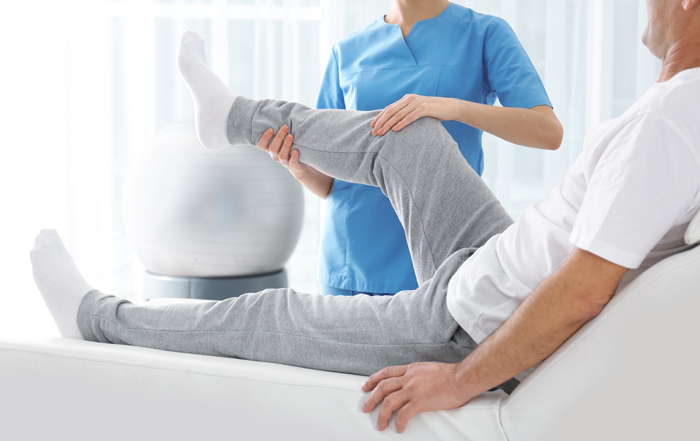 What is physiotherapy?
Any condition related to muscles, ligaments, tendons, bones and other connective tissues may get treated with specialized physical therapy. Thus, physiotherapy uses different techniques to make your musculoskeletal system return to normal functioning. The best physiotherapist in Chennai can help you know more about how physical therapy can benefit you.
What are the types of physiotherapy?
The different types of physiotherapy treatments include:
Hot or cold therapy: It is used to treat musculoskeletal pains and swelling.
Exercise therapy: It includes a customized exercise plan including balance-building, mobility and strengthening exercises.
E-stim (TENS or NMES): Electrical stimulation using transcutaneous electrical nerve stimulation (TENS) or using neuromuscular electrical stimulation (NMES)
Traction
Hydrotherapy or water therapy
Soft tissue manipulation using hands-on techniques
Laser or light therapy using low-level laser
Kinesiology taping
What are the symptoms that indicate you need physiotherapy?
Multiple symptoms can indicate you need to contact the best physiotherapy specialist in Chennai. Not all issues with the musculoskeletal system require surgeries. There are certain medical conditions, especially related to sports medicine, that can be treated with physical therapy only. Consult an orthopedic doctor near you for more details.
What are the conditions that necessitate physiotherapy?
Arthritis
Cancer
Knee instability
Limited range of motion
Lyme disease
Muscular dystrophy
Plantar fasciitis
Spinal stenosis
Stroke
Bursitis
Frozen shoulder
Joint pain
Lower back pain
Lymphedema
Parkinson's disease
Scoliosis
When do you need to see a doctor?
If you have a certain sports medicine condition that can be treated with simple therapy, consult physiotherapy specialists near you.
Request an appointment at the Apollo Spectra Hospitals, Alwarpet, Chennai.
Call 1860 500 2244 to book an appointment.
What are the risk factors?
These include:
Worsening of the condition of joints and muscles
Severe tenderness in muscles
Permanent or temporary disability
How do you prepare for physiotherapy?
Orthopedic specialists in Chennai prepare you for physiotherapy in the following ways:
Previous medical records: You must keep the end-to-end details of all previous medical records before proceeding with physiotherapy.
Scans: You may have to go through different imaging tests like X-rays, CT scans and MRI to get details of your condition.
What are the complications from physiotherapy?
Psycho-emotional issues
Swelling of muscles
Back pain and pain in joints
Soreness in muscles
Muscle fatigue
Pain in bones and muscles
Tenderness
How does physiotherapy treat pain issues?
The best physiotherapy specialist in Chennai starts with diagnosing body movement. He/she creates a treatment plan and administers therapeutic care. Physiotherapy also involves educating patients about the current injury condition and how to prevent it from deteriorating in the future.
Conclusion
You may require physiotherapy to handle any musculoskeletal issues. It helps your body to integrate cardiovascular and neurological systems with the musculoskeletal system for proper functioning. Many sports people go for dedicated physiotherapists.
Why is physiotherapy crucial in sports medicine?
Physiotherapy is crucial in sports medicine as it reduces the pain and restores regular body movements.
Do I feel pain during physiotherapy?
Physiotherapy is a painless procedure but may cause mild pain with joints that are stiff and require treatment.
Can I get immediate relief with physiotherapy?
Physiotherapy requires some time to heal your bones and muscles. Don't expect results overnight.

Book Appointment