Breast health
Introduction
Breasts are an essential part of a woman's body. All over the world women, approximately 50% of women suffer from different types of breast diseases. However, other types of breast diseases are becoming increasingly common.
Breast health begins with women being aware of their breasts. It is essential for women to Self-examine their breasts regularly. If you feel discomfort in your breasts, consult a breast specialist near you.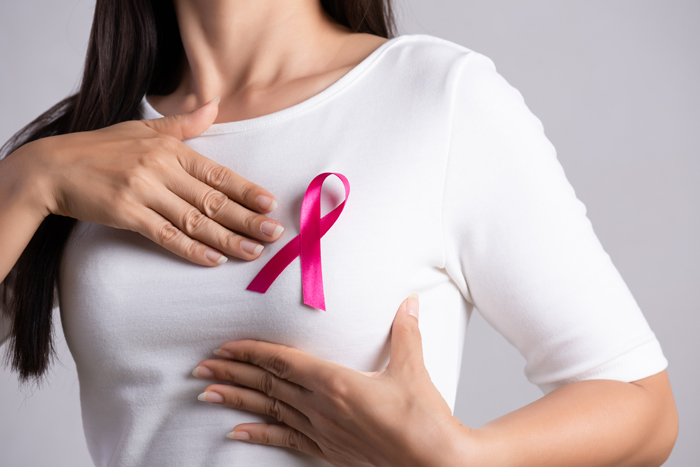 What is breast and breast health?
The breasts are the tissue overlaying a woman's chest wall and are capable of producing milk after childbirth. Glandular tissues are fatty tissues that help to make milk in women's breasts.
Breast health for women is related to rectifying breast pain, breast lumps, and nipple discharge.
Types of breast disorders – It is essential to know about breast disorders to treat them. If you suffer from any of the following conditions, contact a breast specialist near you -
Cysts
Fibroadenomas
Sclerosing adenosis
Generalized breast lumpiness
Fat necrosis
Uneven breast size
Breast tenderness
Hard lump
Symptoms of breast disorders –The breast is considered part of the chest area and contains glands that produce milk to feed an infant. Some symptoms of disorders in the breasts are as follows –
Changes in the shape, size, and physical appearance of a breast
A breast hard lump or thickness in surrounding tissues.
Sunken breast nipple
Changes in the skin of breast-like dimple on it
Changes in breast color like redness and orange
It is crusting, peeling, flaking, and scaling in the surrounding area of nipple and breast skin.
Bloody discharge in nipple
Causes of breast diseases
Breast disease can be caused by either genetic or lifestyle factors. Here are some causes that lead to deterioration of overall health and wellness of breasts -
Hormonal imbalance
Genetic factors
Family history of breast disease
Excessive consumption of caffeine, alcohol or smoking
Lack of exercise or sleep
Failure to examine your breasts regularly
Excessive exposure to pollution or radiation
When to see a doctor about your breast health?
It is important to consult a doctor as soon as you find any irregularity in your regular breast examination. Any symptoms that you experience might be the underlying signs of disease and therefore you must consult a gynecologist near you at the earliest upon detection of symptoms.
Surgery becomes necessary when cancer reaches the advanced level, but breast surgery can be treated without surgery in a few cases. If any breast cancer woman feels symptoms after surgery, then she should concern her doctor. Gynecologists near you can treat breast diseases and it is recommended to consult one in case of symptoms.
Request an appointment at Apollo Spectra Hospitals, MRC Nagar, Chennai
Call 1860 500 2244 to book an appointment.
Treatment for breast diseases
Women's health needs a healthy lifestyle because a woman's body structure is different from a man's. Breast specialists perform various types of breast surgeries. But it is essential to know the type of breast disease. Some breast surgeries are as follows –
Lumpectomy surgery – Lumpectomy is a small tumor around the breast that can be removed by surgery. This breast cancer surgery removes the infected part and removes some healthy parts of the breast as well. It is also called breast-conserving surgery. Lumpectomy surgeons in Chennai perform well in this surgery.
Mastectomy surgery – A mastectomy surgery helps to remove cancerous breast throughout the surgery. This surgery removes the whole breast and reduces the risk of enhancement of breast cancer. Mastectomy surgeons firstly compare the size of the tumor to breast size.
Breast abscess surgery – Abscess is a collection of pus that is sometimes painful. Breast abscess surgeons usually perform by needle but if this therapy does not work then doctors go for surgery.
Microdochectomy surgery – in this surgery doctor removes a single duct inside the nipple and removes the infected area. This surgery is suitable for young women who want to save their breasts for breastfeeding in the future after surgery.
Conclusion
The breasts are an integral part of a woman's body. Doctors suggest self-examining the breast regularly. If women feel anything different than usual, then they should visit a doctor's clinic. Usually, after childbirth, due to hormones, a woman's body can change. Breasts can change before and after pregnancy, so it is essential to examine your breasts regularly.
What are the risk factors associated with breast cancer?
Breast cancer risk increases in women with age, age at menopause, and other breast diseases.
What types of vitamins are helpful for breast health?
The doctor usually suggests only vitamin D improves breast health.
What types of regulation should women use to improve breast health?
Self-examine breast from the age of 20
Visit the doctor every three years from the age of 40

Book Appointment