Rehab Centre in MRC Nagar, Chennai
When a person undergoes a sports injury, they are usually recommended for rehabilitation or rehab. This is more commonly done when athletes get a sports injury. The purpose of rehabilitation is to restore their body to its original strength and functioning. Rehab therapy helps in treating pain and recovery. For further information, you should contact the best rehabilitation centre near you.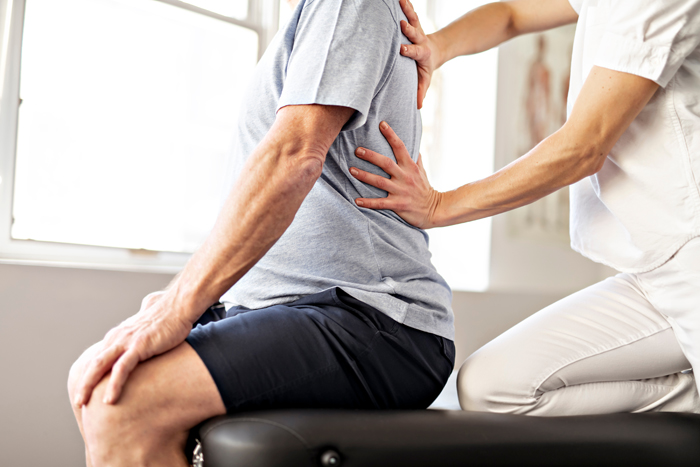 What happens in rehab?
Rehab focuses on several different types of exercises:
Exercises that focus on the injured area to help it return to its normal functioning
Workouts that are personalized to the patient to help improve mobility
Aiding in reducing the risks of sports injuries in future
Assisting in preparing the patient in case of the injury reoccurring
Enabling the athletes to recover and be their best selves
The first step in rehabilitation is to diagnose the problem area from a sports injury specialist correctly. The first stage of recovery usually involves reducing pain and encouraging healing. Once the swelling and pain are complete, progressive reconditioning treatment will be started. Specific and personalized will be prescribed to help increase and restore mobility, flexibility, coordination, and joint positioning of the problem area. And as time passes, the focus will shift to helping the athlete regain their strength back.
You should look for the best rehabilitation center near Chennai if you have an injury.
Request an appointment at Apollo Hospitals, MRC Nagar, Chennai
Call 1860 500 2244 to book an appointment.
Who qualifies for rehab?
Rehabs are primarily for athletes who get injured during a game or practice. But anyone who has suffered a severe physical injury can go to rehab to regain their strength back. The purpose of rehab is to help people recover from their injuries healthily and positively. Contact the best rehabilitation therapy center near you if you find yourself having any injuries.
Why is the procedure conducted?
The procedure is conducted to help people re-establish their strength, regain their flexibility and mobility and heal their injuries with proper care and supervision.
Types
Sports rehab treats several different types of sports injuries, like:
Sprains: A sprain is a result of tearing the ligament and overstretching. The ligament is a piece of tissue that connects two bones to a joint.
Strains: A strain is a result of tearing of muscles or tendons or overstretching. Tendons are tissues that join bone to muscle.
Knee Injury: Knee injuries are one of the most common sports injuries. Any muscle tear or joint injury in the knee comes under this category.
Swollen Muscles: It is natural for your muscles to swell in reaction to any muscle injury. These muscles are usually weak and cause pain.
Achilles Tendon Rupture: The Achilles tendon is an important and powerful yet thin tendon located at the back of your ankle. This ankle can get ruptured or broken during a sports activity. It may result in pain and trouble while walking.
Dislocations: Some sports injuries result in the dislocation of a joint of your body, which means it is forced out of the socket. This is painful and causes swelling.
Benefits of rehab
The primary benefit of sports rehab is to help you return to your favorite activities and practicing sports at the earliest. The advantage of rehab also allows the person to relax and focus on their health and come out a much more robust and better self on the other end.
Risks and Complications of rehab
There are no risks of going to a sports rehab. It's a healthy way to recover and get better and heal your injuries. Contact the best rehabilitation therapy near you for more information.
References:
What are the different phases of sports rehab?
There are five phases of sports rehab, these include:
Protection and Offloading
Protected Reloading and Reconditioning
Sport Specific Strength, Conditioning, and Skills
Return to Sport
Injury Prevention
What is the difference between sports rehab and physiotherapy?
The main focus of physiotherapy is to help a person rehabilitate and heal from their injury to become better and cope with day-to-day physical activities. On the other hand, sports rehab focuses on ensuring that the athlete who is injured is healthy enough to restart and re-establish their sports career. Sports rehab concentrates on making athletes fit again so they can start playing and practicing.
How long does recovery take in a sports rehab?
Sports injury recoveries depend on the severity of the injury. It also depends on how fast the injury is diagnosed and treatment is started. For minor injuries, the recovery can take merely a couple of days or weeks; for others, it could take months or even years. In either case, the focus should be on the person's mental and physical health. They should be allowed to take as much time as they need to heal properly and regain their strength.

Book Appointment