Breast Augmentation Surgery in MRC Nagar, Chennai
Overview of Breast Augmentation surgery
Breast Augmentation surgery helps improve the size, shape, and fullness of the breasts. This surgery can be performed by transferring fat from other parts of the body to the breasts or by using implants. If you are an adult and want to get Breast Augmentation surgery, you should consult an experienced breast surgery specialist near you.
What is Breast Augmentation surgery?
Breast Augmentation is also called Augmentation Mammoplasty. It is a cosmetic surgical procedure that enlarges the size and brings symmetry to your breasts. During this surgery, breast implants are inserted under your breast or chest muscle. Contact a breast surgery specialist in Chennai to discuss the requirements, procedures, and risks associated with Breast Augmentation surgery.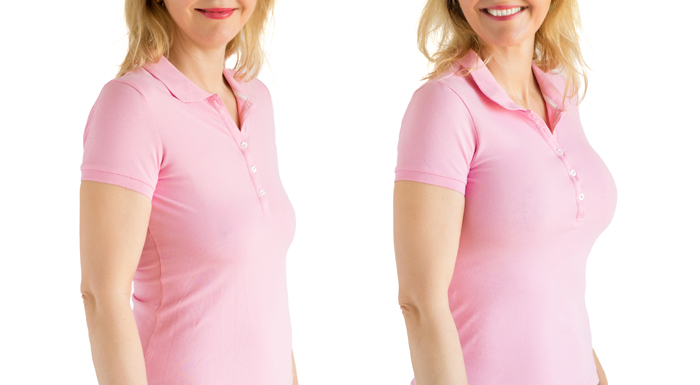 Who qualifies for Breast Augmentation surgery?
You are eligible to undergo Breast Augmentation Surgery under the following conditions. You must be:
Physically fit
Not pregnant or breastfeeding
Have fully developed breasts
Silicone breast implant – Minimum age is 22
Saline breast implants – Minimum age is 18
No smoking or alcohol consumption
Normal mammogram
No infections
No history of breast cancer
Why is Breast Augmentation surgery conducted?
Breast Augmentation surgery gives a satisfactory size, shape, and symmetry to your breasts. Women prefer Breast Augmentation upon losing the shape and volume of the breasts after pregnancy or due to weight loss or aging. It is recommended to consult a breast surgery specialist near you if you are unhappy with the size, shape or symmetry of your breast and are considering getting breast augmentation surgery.
Request an appointment at Apollo Spectra Hospitals, MRC Nagar, Chennai
Call 1860 500 2244 to book an appointment
How is Breast Augmentation Surgery performed?
Before Breast Augmentation, you will get either a local anesthesia or general anesthesia for sedation. There are three options available for an incision: periareolar incision (in the tissue around your nipples), inframammary fold (beneath your breast), or axillary (in the armpit).
The incision creates a pocket between the breast tissues, muscles and connective tissues of your chest. The plastic surgeon will insert the breast implant in this pocket and place it behind your nipple.
Breast implants can be either saline implants (filled with sterile salt water after placement) or silicone implants (pre-filled with silicone gel). After the implantation, incisions are closed with stitches and bandages.
After Breast Augmentation Surgery
Breast Augmentation Surgery alters the size and shape of your breasts. You will observe swelling, bruising, and soreness in the breasts. Wear a sports bra or compression bandage on the breasts to keep the implants intact and support the breasts. Avoid strenuous exercise for a couple of weeks that might increase your pulse rate. Initial recovery after Breast Augmentation Surgery requires a few weeks, while long-term recovery might need several weeks.
Benefits of Breast Augmentation Surgery
Breast Augmentation surgery enhances the shape and size of your breasts, thus bringing your satisfaction and self-confidence. This surgery helps in maintaining the symmetry of the breasts. Gender reassignment surgery from male to female can be preceded by Breast Augmentation Surgery.
Risks or complications related to Breast Augmentation surgery
It is important to have follow-up procedures after Breast Augmentation surgery to reduce any risks. Still, it poses some risks such as:
Development of scar tissue distorting the shape of the breast implant
Bleeding, bruising, or infection at the surgical site
Leakage or repositioning of the implant
Breast implant-associated anaplastic large cell lymphoma (BIA-ALCL)
Pain in the breasts
Accumulation of fluid around the implant
The wrinkle of skin over the implant
Change in the nipples and sensation in the breast
Discharge from breast
Difficulty in healing at the incision site
Conclusion
Breast Augmentation surgery is recommended for you if you are unsatisfied with the size, shape, and fullness of your breasts. After the Breast Augmentation surgery, you must evaluate the condition and position of the breast implant. Regular examination of the health of your breasts is a necessary part of the follow-up procedure. Consult an experienced and skilled breast surgery specialist in Chennai for Breast Augmentation surgery or even when you want to remove the breast implants.
References
https://www.mayoclinic.org/tests-procedures/breast-augmentation/about/pac-20393178
https://www.healthline.com/health/breast-augmentation
https://www.plasticsurgery.org/cosmetic-procedures/breast-augmentation
What are the different types of Breast implants available?
There are many types of breast implants like:
Silicone implants
Saline implants
Gummy-bear implants
Round implants
Smooth implants
Textured implants
Is it possible to have breast implants for around 20-30 years?
FDA has recommended not to use implants for a longer duration of time since it can lead to complications like bursting, leakage, or inflammation inside the breast tissue.
What should I eat after Breast Augmentation surgery?
After Breast Augmentation surgery, you must consume food rich in sugar, protein, and sodium like fruits, vegetables, whole grains, nuts, legumes, beans, and fishes.
Can Breast implants lead to breast cancer?
Usually, Breast implants don't cause any cancer but can result in an uncommon cancer of the immune system termed Anaplastic Large Cell Lymphoma (ALCL).

Book Appointment