Best Back Pain Treatment in MRC Nagar, Chennai
One of the most common reasons for leaving work or visiting a doctor is back pain. Eight out of ten individuals between the ages of sixteen to sixty have suffered from mild to severe back pain. The back pain treatment in Chennai is guided by specialists and is also quite affordable. Here is some crucial information about back pain.
Back pains are undoubtedly uncomfortable. There can be more than one reason behind pain: a minor injury, lousy posture, signs of a significant disease, etc. The causes are diagnosed using various tests like- blood tests, x-ray, MRIs, etc. If you have severe pain, consult a back pain specialist near you.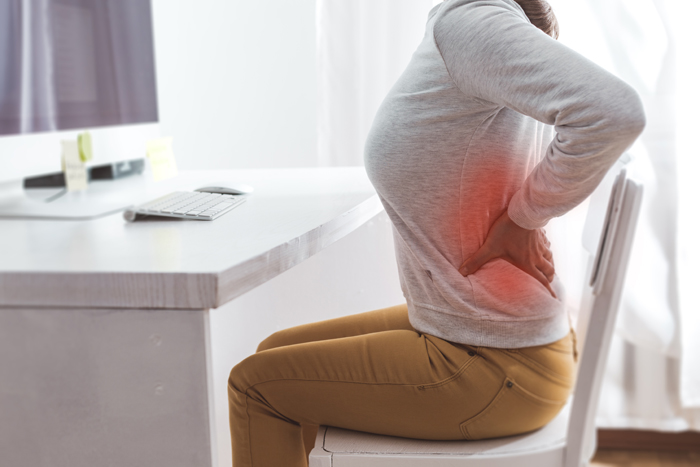 Symptoms Related to Back Pain
Back pain is a symptom of osteoporosis, fungal infection in the spine, cancer, tumor, fracture, etc. It is generally characterized by a tingling sensation, shooting pain in the lower back that travels throughout the spine in the back, inability to bend and move, etc.
Other symptoms, when combined with back pain, can be a sign of severe disease. Some of these symptoms are-
Unusual weight loss
Inflammation in back
Fever
Disturbed bowel movement
Numbness in back and hip
Joint pain
Causes of Back Pain
The common reasons are-
Arthritis- is the swelling in joints along with stiffness and pain. Arthritis can cause spinal stenosis, a common condition where the space surrounding the spine decreases and narrows.
Ruptured disks- disks present in the spine are like a small cushion. Due to injury, some of these disks get damaged or bulged and also presses the nerves.
Strain- strain in the back because of incorrect posture, lifting heavy objects, sudden jerk, overactivity, etc.
Osteoporosis- these are minor fractures in the vertebrae because of low bone density, pores in the bones, brittleness, etc.
Cancer and tumors in the spine
Cauda equina syndrome- nerves stop functioning in the lower region of the spine.
Tuberculosis
Spondylolisthesis- displacement of vertebrae.
When to See a Doctor for Back Pain
Back pain requires medical treatment and home remedies but in case of severe complications visiting a doctor becomes a necessity. In a condition like-
Severe pain
No relief in pain
Pain spreading to different parts of the body
Bulge and swelling
Abnormal symptoms along with pain
Request an appointment at Apollo Spectra Hospitals, MRC Nagar, Chennai
Call 1860 500 2244 to book an appointment
Risk Factors for Back Pain
Chronic Back pains can be fatal. You are at higher risk if you-
Do not exercise
Have smoking issue
Suffer from obesity
Do not have a proper posture
Have emotional problems
Older
Prevention from Back Pain
Back pain can be prevented by keeping your spine healthy and strong. Here are a few preventive methods-
Maintain a healthy lifestyle.
Quit smoking
Exercise regularly
Build your strength
Eat a balanced diet
Keep your posture upright and do not put a strain on the affected region.
Treatment of Back Pain
There are multiple ways to treat back pain. The most widely used technique is using medicines and physiotherapy. Surgery is suggested only in severe cases.
Medicines- non-steroidal anti-inflammatory drugs are the preferred choices. They are safe and also effective. Other types of drugs are opioids, muscle relaxants, etc. Follow the prescribed medicine and do not overdose. Ointments and cream are used to reduce pain. They are applied to the affected area, and it provides temporary relief.
Physiotherapy- it is used for relaxing muscles. Physiotherapy uses various hot and cold methods for muscle relaxation around the spine. The physiotherapy sessions are advised along with medicine or after surgery.
Surgery- is suggested after medicines and only for serious problems. Surgery is a good option for treating structural issues in the spine like spinal stenosis.
Request an appointment at Apollo Spectra Hospitals, MRC Nagar, Chennai
Call 1860 500 2244 to book an appointment
Conclusion
Back pain grows with age. Its treatment might take some time. Take help from the doctors and get help before the problem accelerates.
What self-care techniques can I use for back pain?
There are various types of exercises, including yoga, for treating back pain at home. You must follow the guidelines given by your doctor, take ample bed rest, and avoid lifting weights.
What can I do to avoid the recurrence of pain?
Re-occurrence of pain can be avoided by following all the precautions. You must exercise regularly, eat healthy food to improve your bone density, and in case of pain, consult the doctor at the earliest possible.
I am suffering from back pain and can't sleep. How can I cure it?
Sleeping can be difficult with back pain. Try to adjust your pillows comfortably, and then try to sleep on your side or belly. You can ask for pain-relieving medicine for the night.
Our Doctors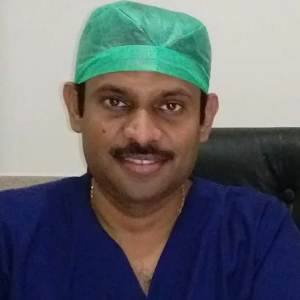 DR. KARTHIC BABU NATARAJAN
MBBS,MD, DNB...
| | | |
| --- | --- | --- |
| Experience | : | 13 Yeras Experience |
| Speciality | : | Pain Management... |
| Timings | : | On Call... |

Book Appointment