Pain Management
Pain management encompasses the techniques effective in reducing and controlling pain, which an individual experiences for a long time.
There are numerous approaches to coping with pain. Not every technique requires taking medication. Also, the effect of each one can differ from person to person.
To know more, consult a pain management doctor near you or visit a pain management hospital near you.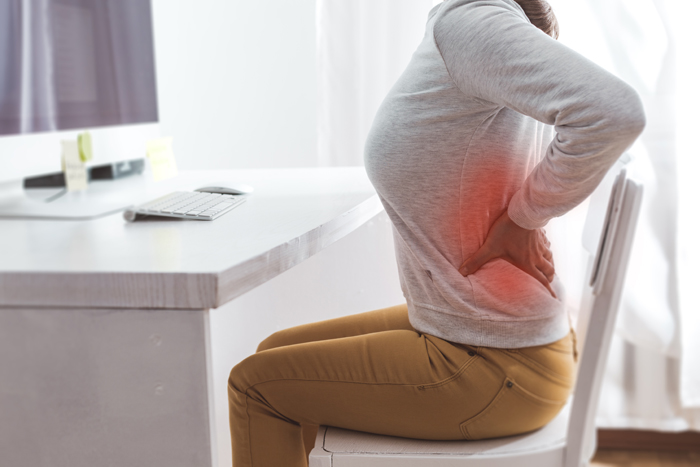 Who qualifies for pain management?
If you have been suffering from a prolonged period of pain and rest or tablets have failed to offer any relief, then pain management can be a suitable option for you. Additionally, if the pain interferes with your regular activities, affecting your appetite or sleep, you can consider pain management methodologies.
Why is pain management conducted?
Pain management can be helpful in a situation where the pain persists even after recovery from an injury or health condition. Acute pain, chronic pain, bone and nerve pain, soft tissue pain, phantom pain, cancer-related pain and several other types of pain can be treated with pain management.
What are the different pain management techniques?
Depending on the intensity and location of pain, your doctor may recommend the following methods:
Physical techniques: Physicians recommend several techniques like massage and acupuncture for pain relief.

Massage: Massage is a method to ease the inflammation of soft tissues. You may benefit from massages when combined with other pain management methods.
Hot and cold therapy: It is a commonly used method to get relief from pain. Heat therapy can relax your muscles. For the cold therapy method, you can apply an ice pack. It reduces inflammation and promotes pain relief.
Physical therapy: It involves the use of physical techniques and exercises to strengthen your joints and muscles. The type of exercise varies for different body parts. It offers long-term benefits to people suffering from chronic pain.
Acupuncture: In this case, a trained acupuncture expert or practitioner inserts slender and sterile needles into the skin at specific points of your body. This method can provide short-term relief from lower back pain, osteoarthritis, neck and knee pain.

Relaxation techniques: Relaxation techniques can ease some of the muscle tension, spasms and pain. They also help in releasing endorphins, which are our body's in-built painkillers.
These methods include:

Progressive muscle relaxation: You tense up and relax every muscle group for 10 seconds each. However, be careful about the muscles that hurt.
Deep breathing: Slow breathing methods can help in relieving tension related to pain.
Calming activities: Find time for comforting activities such as reading books, listening to music, taking a hot water bath, etc.

Mind-body techniques: These include:

Yoga: Yoga is a safe pain management method, which can relax and fortify your body to fight pain. It may not prove effective in reducing chronic pain.
Cognitive pain therapy: Pain does harm our psychological health. Cognitive pain therapy aims to lower this impact.
Tai chi: It is an exercise therapy in which there are slow and continuous body movements blended with breathing and relaxation techniques. Tai chi can improve the strength of your joints. Also, it requires a lot of concentration, so it also has a calming effect on your mind.

Drug therapy: A wide variety of medications are available to control pain.

Opioids: Opioids are helpful for mild to severe pain. However, doctors recommend its short-term usage as these can be addictive.
Nonsteroidal anti-inflammatory drugs (NSAIDs): This class of medicines can effectively reduce pain and inflammation.
Antidepressants: A few antidepressants can provide pain relief but talk to your doctor about the side effects.
Beta-blockers: Low doses of beta-blockers can help people with chronic pain.
Request an appointment at Apollo Spectra Hospitals, MRC Nagar, Chennai.
Call 1860 500 2244 to book an appointment.
What are the benefits?
Reduces muscle spasms
Relaxes your body, particularly joints and muscles
Increases your flexibility
Reduces inflammation
Boosts blood circulation
Improves posture
Reduces joint stiffness
Promotes sound sleep
What are the risks?
Improper pain management techniques can cause neural and immunological changes aggravating chronic pain.
Conclusion
Most pain management strategies are reliable and aim to provide long-term relief. So, you can go for pain management without any worries. At the same time, remember that each of us responds to pain differently, and the outcome of pain management may also vary from person to person.
How will my doctor choose the correct medication for me?
Before prescribing medicine, your doctor evaluates the following:
The site and the severity of pain
Any other medicines that you take.
Your other health conditions
Which other ways can help me keep pain-related anxiety at bay?
You can:
Try to find fun activities or hobbies, which do not worsen your pain.
Spend more time with family and friends.
Reintroduce activities, which you had to quit because of the pain. But be gentle with yourself.
You can talk to a psychologist or an occupational therapist.
What happens if a pain management technique does not work for me?
Your doctor changes your medications or treatment and may suggest a different combination of treatments to see if it offers better results.
Our Doctors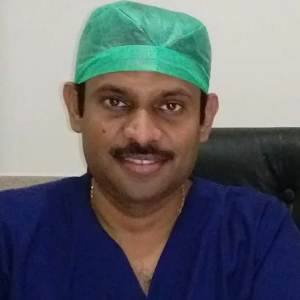 DR. KARTHIC BABU NATARAJAN
MBBS,MD, DNB...
| | | |
| --- | --- | --- |
| Experience | : | 13 Yeras Experience |
| Speciality | : | Pain Management... |
| Timings | : | On Call... |

Book Appointment