Women's Health
Women's health is a branch of medicine and surgery. It deals with the prevention, diagnosis and treatment of various diseases and conditions in women. Health problems of women affect their physical and emotional well-being. Reputed urology hospitals in Chennai provide multiple diagnostic tests and procedures to manage diseases and disorders in women.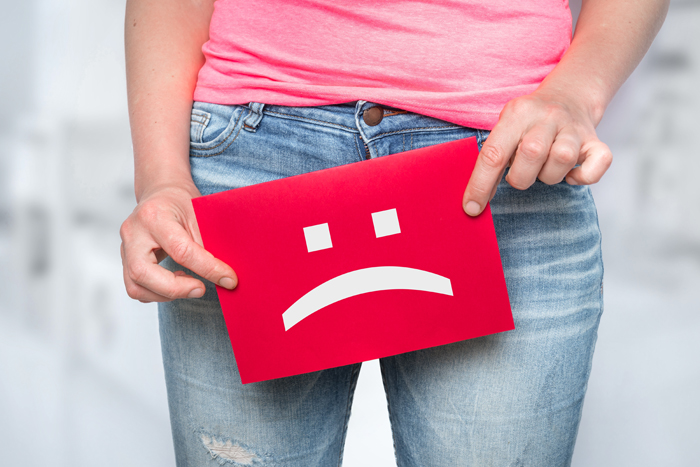 What are the basic symptoms of women's health problems?
An expert urology specialist in Chennai treats a broad array of conditions that may affect the quality of life. Some symptoms are:
Excessive bleeding during periods
Pain during intercourse
Frequent and uncontrollable urge to urinate
Severe pain in the pelvic region
Low back pain
Fever
Pain during urination
Loss of bladder control
Women's health refers to a diverse spectrum of gynecological conditions that have several signs and symptoms. Visit any of the reputed urology hospitals in Chennai for a thorough checkup if you notice such symptoms.
Request an appointment at Apollo Spectra Hospitals, MRC Nagar, Chennai.
Call 1860 500 2244 to book an appointment.
What are the major causes of women's health issues?
Most ailments that affect the health of women are related to their reproductive systems. Women may also suffer from problems with the urinary tract. Some causes include:
Bacterial infections
Fungal infections
Viral infections
Endometriosis
Uterine fibroids
Hormonal imbalance
Problems during pregnancy
Complications of childbirth
Gynecological cancers
Any expert urologist in MRC Nagar makes a thorough assessment of the causes before recommending any investigation. Medical history, causes, results of tests and nature of symptoms help doctors arrive at proper diagnoses for treatments.
When do you need to see a doctor?
Ideally, seek the expert opinion of a consultant if you notice any change in your health that affects the quality of your life. Following symptoms may necessitate consultation with any of the established urology doctors in MRC Nagar:
Irregular periods
Pressure in the pelvic region
Recurrent urinary infections
Blood in urine
Pain in the genital region
High-grade fever with chills
Pain during urination
Painful intercourse
Muscle spasms and pain in the pelvis
If you have any of these symptoms, consult a specialist of urology in MRC Nagar.
Request an appointment at Apollo Spectra Hospitals, MRC Nagar, Chennai.
Call 1860 500 2244 to book an appointment.
How are women's health problems treated?
Women's health treatment requires using different medicines and a broad spectrum of diagnostic and surgical procedures. These treatments aim at managing acute, chronic and complex medical conditions that affect the urinary tract and organs of a woman's reproductive system. Chronic medical conditions that affect women's health need long-term medication or surgery to prevent complications.
Any experienced urology specialist in Chennai uses several investigative techniques to diagnose medical conditions that can affect a woman's quality of life. The treatment can either be on an outpatient or an in-patient basis according to an individual's health status. Consult one of the expert urologists at an established hospital for urology in Chennai to treat disorders and diseases affecting women's health.
Request an appointment at Apollo Spectra Hospitals, MRC Nagar, Chennai.
Call 1860 500 2244 to book an appointment.
Conclusion
Women are prone to multiple medical conditions. These problems can be specific to every stage of a woman's life, beginning from menarche to menopause. Healthcare for women comprises several treatment options. These options include advanced diagnostic procedures, surgeries and medications for a variety of diseases and disorders. Reputed urology hospitals in Chennai offer a broad spectrum of healthcare services for the health concerns of women.
What specialties of doctors treat medical problems of women?
Female health involves multiple aspects and therefore, it requires the involvement of different medical specialties. These may include a gynecologist, surgeon, physician and pathologist.
What are the different concerns that affect the health of women?
Women experience a variety of medical conditions through all stages of their lives. Most of these problems differ from men. Common medical concerns in women are:
Menopause,
Prolapse of the uterus
Uterine fibroids
Endometriosis
Infertility
Thyroid disorders
Anemia
Urinary incontinence
Polycystic ovarian syndrome
Cancer
Hormone disorders
Why do female health concerns differ from those of men?
Female health concerns have a close association with their sexual health and reproductive needs. Women are more prone to health problems because of menopause and other hormonal disturbances. Some diseases like breast cancer, ovarian cancer and cervical cancer are life-threatening.
How can a woman maintain her health?
Visit a gynecologist or an experienced urology specialist in MRC Nagar at least once a year for a complete assessment of your health condition. Following a healthy lifestyle that includes good nutrition and regular exercises is necessary for women to remain healthy.

Book Appointment