Hair Transplant in MRC Nagar, Chennai
Hair transplant is a procedure for transferring hair from the non-visible parts of the head to the visible parts. It is done by a trained dermatologist or a plastic surgeon under anesthesia. It requires three-four sessions to achieve the best results. After the procedure is done, lush mop of hair can be expected.
To know more, consult a plastic surgery doctor near you or visit a plastic surgery hospital near you.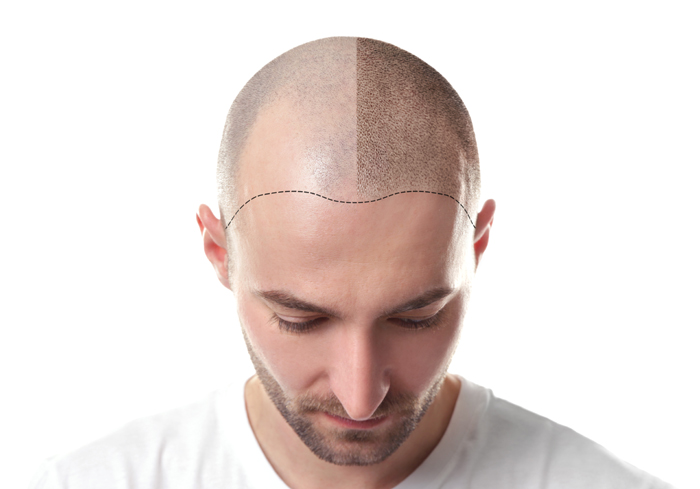 What is the procedure for a hair transplant?
Before the procedure, you will be asked to get ready in a hospital gown. A nurse will clean your scalp and apply a numbing agent on your hair with a small needle.
Either of the two procedures are followed after that:
Follicular unit transplantation - In this procedure, a surgeon uses a scalpel to cut a strip out of the back of your head. The surgeon moves to the removed portion of the scalp to separate it into small sections with the help of a magnifying glass and knife. The hair is then planted on the front of your scalp which will look natural after a while.
Follicular unit extraction - In this procedure, the surgeon will punch hundreds of holes on your head where the transplants are supposed to be done. A bunch of hair is taken from the back of your head and it is simply placed in the holes. The head is bandaged and the sutures are stitched after the procedure. You will have to undergo 3-4 more sessions to complete the process and get a fully covered head. Your bandages will be removed after 10 days and you can take pain medications but only after consulting your doctor.
Who qualifies for a hair transplant?
People with pattern baldness, usually men
People with thinning hair problem
People who have damaged scalp due to injury or burn
People with enough hair to be transplanted on bald patches
People who are physically fit and are not undergoing any therapy
Request an appointment at Apollo Spectra Hospitals, MRC Nagar, Chennai.
Call 1860 500 2244 to book an appointment.
Why is hair transplant done?
To improve appearance
To treat thinning of hair
To treat pattern baldness in men
To address any inconvenience due to baldness, thinning or falling of hair
What are the types of hair transplantation methods?
Follicular unit strip strategy - This procedure involves a large amount of hair to be transplanted from one area to the other.Your dermatologist will take a strip of hair from the donor region and plant it on your scalp. Your donor region is sealed again through sutures which can take a while to heal. This procedure is appropriate for people suffering from moderate to severe baldness because a large amount of graft is required to be planted in a single session.
Follicular unit extraction - This procedure involves transplantation of hair from the sides or back of the head to the front with minimum cutting and stitching. It is a new method and has become very popular in recent years because the end result looks very natural. The growth looks natural.
Scalp reduction - This procedure is one of the rarest procedures in hair transplant as it involves stretching of the scalp by surgery. The bald space is covered. It is a costly procedure and is not preferred by a lot of people.
What are the benefits of hair transplantation?
Improves appearance
Gracious, lush hair on the scalp
Inconvenience due to loss of hair is solved
Thinning of hair is corrected
Treats scalp damaged by injury or burn
What are the complications of hair transplantation?
Infection
Bleeding
Inflammation in follicles called folliculitis
Temporary loss of hair
Swelling of the scalp
Bruises around your eyes
Numbness in the area of the treatment
Loss of sensation in head and neck
Crust formation on the head
Unnatural looking tufts of hair
References
https://www.venkatcenter.com/hair-transplant-faq/
https://www.healthline.com/health/hair-transplant#recovery
https://www.webmd.com/skin-problems-and-treatments/hair-loss/hair-transplants
I am suddenly losing a lot of hair and I am not even 30, what should I do?
Your hair loss can be due to various reasons like:
genetic pattern balding
reactions to medication
hormonal imbalance
stress
diet
I am 25, am I eligible for a hair transplant?
Yes, you are eligible for a hair transplant as young people are the best candidates for the treatment.
How long does the hair transplant procedure take?
Small sessions: 3.5 hours to plant 1300 grafts
Medium sessions: 4 to 5 hours to plant 1300-2000 grafts
Large sessions: 5-6 hours to plant more than 2000 grafts per session. To know more about the procedure, contact your nearest cosmetology hospital.

Book Appointment