General Medicine
General medicine deals with diagnosis, non-surgical treatment and prevention of multiple disorders and diseases. It is usually your first point of reference at any of the established general medicine hospitals in Chennai. After a physical examination, a doctor may order diagnostic tests. The physician reaches a final diagnosis by correlating the test results with the symptoms and physical examination.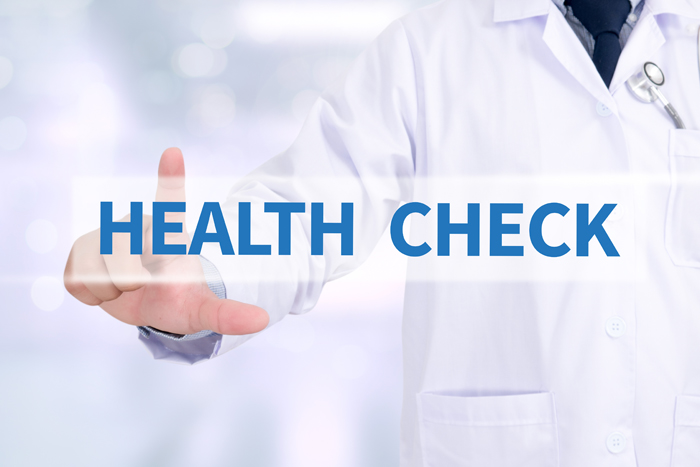 Which conditions require the involvement of general medicine?
Experienced general medicine doctors in MRC Nagar treat multiple conditions such as:
Fever
Excessive sweating or chills
Severe headache or body ache
Weakness or fatigue
Lethargy
Loss of appetite
Chest pain
Numbness in any part of the body
Sleep disorders
Persistent cough
Giddiness
Seizures
Nausea or vomiting
General medicine relates to the treatment of several medical conditions that may affect different systems and organs of the human body. These illnesses can cause a plethora of symptoms that can help diagnose the underlying medical conditions.
What are the causes of illnesses treated by general medicine doctors?
Expert physicians who practice general medicine in Chennai treat acute and chronic diseases. Acute diseases present sudden onset. Most of the infections are acute illnesses. Causes of chronic diseases can be:
Bacterial infections
Fungal infections
Viral infections
Indigestion
Chronic diseases have a relatively slower onset. These can oscillate between mild and severe attacks. Chronic diseases need long-term treatment. Some causes of chronic diseases are:
Stressful lifestyle
Smoking
Alcohol addiction
Obesity
Genetics
Environment
When do you need to see a general medicine doctor?
Following are some of the emergency signs that need urgent consultation with a general medicine doctor:
Unexplained fatigue
Severe headache
Consistently high fever
Severe diarrhea
Shortness of breath
Fainting
Seizures
Numbness in limbs
Insomnia
Vertigo
Frequent episodes of fungal infections
Irregular or rapid heartbeats
Palpitation
Weight loss
Swelling in lower extremities such as ankles and legs
Non-healing wounds
Consult a physician at any of the established general medicine hospitals in MRC Nagar if you are experiencing any of these symptoms.
Request an appointment at Apollo Spectra Hospitals, MRC Nagar, Chennai.
Call 1860 500 2244 to book an appointment.
What are the treatment options in general medicine?
General medicine provides a broad spectrum of diagnostic procedures and treatments. These treatments aim at managing acute, chronic and life-threatening medical conditions that affect one or more vital organs like the liver, lung, kidney, brain and heart. Chronic medical conditions need a long-term follow-up for stabilization and prevention of complications.
Physicians use an array of medicines to treat and stabilize medical conditions. The treatment of general medicine can either be on an outpatient or an in-patient basis, considering the patient's health status. Consult one of the expert physicians at an established hospital for general medicine in Chennai.
Request an appointment at Apollo Spectra Hospitals, MRC Nagar, Chennai.
Call 1860 500 2244 to book an appointment.
Conclusion
General medicine refers to a large gamut of non-surgical healthcare services such as diagnosis, treatment and prevention of acute and chronic medical conditions. General medicine physicians use medicines for the prevention and treatment of medical conditions. Some of these medicines are antibiotics, antiviral, anti-hypertensive and antidiabetics, among others.
Are there any branches of general medicine?
There are several specializations of general medicine. Some of these specialties are:
Gastroenterology
Cardiology
Endocrinology
Rheumatology
Neurology
Hematology
Critical care medicine
Is there any difference between general medicine and internal medicine?
There is no difference between internal medicine and general medicine. Similarly, a physician and internist are names for the same kind of medical specialist. A general medicine physician deals with diseases of all systems and organs and has an in-depth knowledge of how to use medicines.
Is it okay to get treatment for diabetes from a general practitioner?
Diabetes is a complex medical condition that can lead to complications in the absence of proper treatment. General practitioners have a working knowledge of all diseases. Any experienced general medicine doctor in MRC Nagar has the expertise for treating diabetes because these doctors have in-depth knowledge of the disease and the latest treatment options. They are also in a better position to prevent and manage complications of diabetes than general practitioners.
What are the major illnesses that need treatment by general medicine doctors in Chennai?
Following groups of diseases need proper treatment by physicians for general medicine in Chennai:
Chronic Obstructive Lung Diseases
Diabetes and hormonal disorders
Tuberculosis
Chronic infections such as HIV-AIDS
Gastroenteritis
Dementia
Anemia and other blood disorders
Neurological diseases

Book Appointment