Facelift Surgery in MRC Nagar, Chennai
As you get older, tissues and skin start losing their elasticity. This can cause wrinkles and make the skin sag. It is possible to remove excess skin with a facelift, tighten facial tissue and smooth out wrinkles or folds. This doesn't include eye or brow lift, but it can be done simultaneously. The procedure only focuses on the bottom two thirds of the face and often, the neck.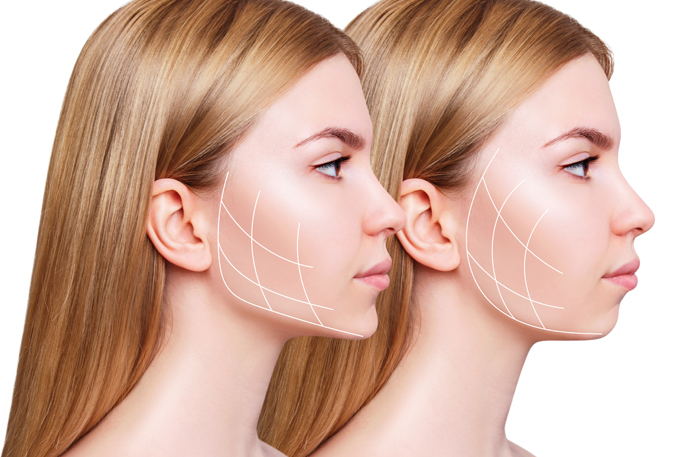 How is facelift done?
Facelift surgery depends on the desired results. Conventionally, an incision is made near the temples in the hairline.
Excess skin and fat might be redistributed and removed from the face. The connective tissue and underlying muscle are tightened and redistributed. In case the sagging is minimal, a mini-facelift might be done.
The incision made might have dissolvable skin glue or sutures. So, in some instances, you have to return to the surgeon to remove the stitches.To know more about facelift, consult the best cosmetologist in Chennai at Apollo Spectra Hospitals, Alwarpet, Chennai. Call 1860 500 2244 to book an appointment.
Who qualifies for a facelift?
Good candidates for this procedure include:
Non-smokers
Healthy individuals without any medical conditions
Individuals with realistic expectations and a positive outlook
Why is facelift surgery performed?
As you grow older, the shape and appearance of your face change due to normal age-related issues. So, your skin becomes more loose and less elastic. The fat deposits decrease in a specific area of the face and increase in other parts. A facelift surgery at the best cosmetology hospital in Chennai deals with such age-related changes as:
Excess skin in the lower jawline
Sagging appearance of the cheek
Excess fat and sagging skin in the neck
Deepening of the folded skin from the corner of the mouth to the side of the nose
What are the benefits of facelift?
The surgery targets several signs of aging in just one step.
It can eliminate a double chin and excess fat around your neck.
The procedures tighten up saggy facial skin.
It can help in reducing deep wrinkles.
There isn't a suitable age to get this procedure done
It pairs well with other cosmetology procedures
Offers natural-looking results.
What are the complications?
Scarring: Incision scars from the procedure are permanent but usually concealed by natural contours of the face and hairline. But at times, the incision might result in red scars.
Hematoma: A blood collection under the skin leading to pressure and swelling is a common complication of a facelift procedure. Hematoma formation usually occurs 24 hours after the surgery and can be treated with immediate surgery.
Injury to the nerves can have a permanent or temporary effect that controls muscle or sensation. Temporary paralysis of some muscles can result in uneven facial expression or appearance.
Rarely, a procedure can interrupt the blood supply to the facial tissue. It can lead to skin loss but that can be treated with medication.
Patients might experience permanent or temporary hair loss near the incision area.
Conclusion
Before the surgery, your doctor will ask for pre-surgical evaluation or blood tests. After the procedure, you will need someone to drive you home as you will be under general anesthesia.
Source
https://healthcare.utah.edu/the-scope/shows.php?shows=0_n0hnyzq6
https://www.medicalnewstoday.com/articles/244066#
What is the recovery time?
The facelift results usually look good after around a month and you are going to look your best just within six months.
At what age should you get a facelift?
A typical facelift lasts for about 7-10 years. So, your first facelift should be in your mid-40s to early 50s. You can get a secondary refresher facelift when you are in your mid-60s.
In the week of the surgery, there will still be some bruising and swelling in the affected area. Some people might also experience tightness, numbness and tingling. These are common and shouldn't be a cause of concern.

Book Appointment