Medical Imaging and Surgery in MRC Nagar, Chennai
In the event of an accidental injury or an emergency, a patient requires medical attention at the earliest, along with a range of medical tests that are performed to evaluate their physical condition. Doctors need to perform screening and physical examinations to diagnose the issues, and their severity. Imaging tests help determine the condition of the internal organs, bones, ligaments, etc.
A wide range of imaging tests may be required, depending on the kind of medical emergency, location and extent of the injury, and the category of illness/injury that the patient is suffering from. These imaging tests vary, depending on the medium of the test, enabling clinical analysis and determining the path for further medical intervention. They assist doctors, surgeons and other medical professionals in diagnosing abnormalities within a patient's physical and critical conditions.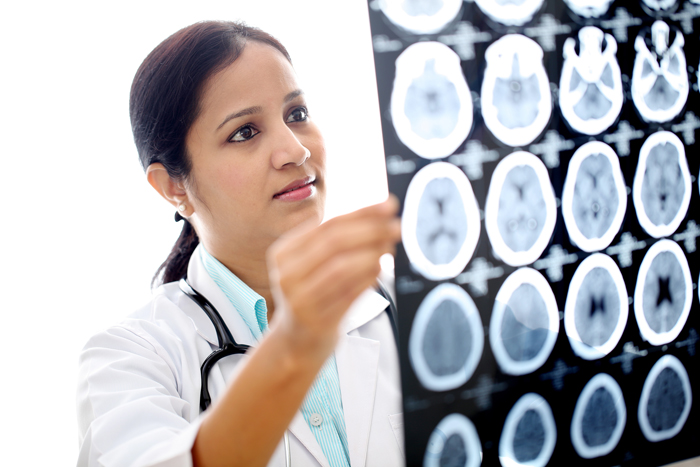 What are imaging tests?
Imaging tests of various types and mediums are performed, for producing visual representations of the internal organs of a patient. Biological imaging incorporates radiology, as imaging technologies such as X-ray radiography, MRI, PET, CT scan, ultrasound and endoscopy account for most of the imaging procedures. They allow doctors to assess their patients' situation in a non-invasive manner and determine the path of further treatment.
In a sense, EEG, MEG, ECG, etc. are also forms of medical imaging, wherein the data produced is presented as a parameter graph vs time. Medical imaging equipment relies on semiconductors, CMOS ICs, image sensors, biosensors, processors and other technologies to produce their output.
Why are imaging procedures conducted?
Imaging tests and procedures may be conducted for a variety of reasons. Some of them are:
To allow doctors to assess bodily factors and screen for disorders before their symptoms might appear
To view imaging results that allow doctors to determine the root cause of existing symptoms
To screen patients for signs of cancer, mass, lump or other disorders, diseases and ailments
To perform a biopsy, wherein surgeons take a sample of the infected tissue with forceps for testing
To perform minimally invasive laparoscopic surgeries or endoscopy procedures with an optic device attached to a small tube, which feeds visual data on a screen.
For surgeries involving complex procedures like ileal transposition, vascular surgeries, etc.
To diagnose and locate spinal cord or brain anomalies, cysts, tumors, joint abnormalities, and abdominal diseases.
These are some of the benefits of using imaging techniques in the medical field. They are recommended by doctors who require imaging for diagnosis, surgeries, MIS and endoscopic procedures. If you wish to consult a doctor in Chennai regarding your imaging tests and queries,
request an appointment at Apollo Spectra Hospitals, MRC Nagar, Chennai.
Call 1860 500 2244 to book an appointment.
What are the different types of Imaging procedures?
Some of the commonly used medical imaging procedures are:
Projectional Radiography (X-ray) for detecting bone injuries and anomalies
Tomographic imaging techniques like MRI (Magnetic Resonance Imaging) and CT (Computed Tomography) for 2D imaging of various organs like brain, liver, kidneys, spine, etc.
Nuclear medicine imaging using SPECT or PET for molecular imaging and measuring metabolic utilization
Ultrasound for imaging of fetus, breasts, abdominal organs, heart, muscles, tendons, arteries, veins, etc.
Elastography imaging modality including QE/PS, SWEI, ARFI, SSI and Transient Elastography.
Echocardiography (ECG) using 2D, 3D and Doppler imaging for obtaining detailed structures of the heart including chamber size, pericardium, heart valves and their functioning.
What are the risks from imaging techniques?
You should always undergo medical imaging under proper guidance from a doctor, due to the risks and complications that they involve. Even though the benefits far outweigh the risks, the following are some of the risks associated with diagnostic imaging techniques:
High-energy wavelength radiation from X-rays, CT scans
Tissue damage such as cataracts, hair fall, etc
Reaction to injected dyes and other chemicals
Younger people are more sensitive to radiation
Inaccuracies and fallacies
Conclusion
The advancements and technological developments in the modern medical science of imaging techniques have significantly reduced the risks and helped doctors, medical professionals, surgeons, specialists and researchers.
You should seek proper medical consultation from experienced doctors before undergoing imaging tests. Visit the best doctors in Chennai,
request an appointment at Apollo Spectra Hospitals, MRC Nagar, Chennai.
Call 1860 500 2244 to book an appointment.
References
Imaging | Johns Hopkins Medicine
What is the safest imaging technique?
Ultrasound is known to be the safest imaging modality for us and is perfectly safe for pregnant women, elders, children and even unborn fetuses.
What produces clearer imaging, MRI or CT scan?
MRI produces images that are more accurate for diagnostic evaluation of medical disorders, compared to CT.
What are the advantages and disadvantages of MRIs?
Even though there are chances of poor quality images if a patient moves during the process, it produces images with higher accuracy than an ultrasound, and are safer than CT scans in terms of radiation.

Book Appointment