Failed Back Surgery Syndrome in MRC Nagar, Chennai
Failed Back Surgery Syndrome (FBSS) is a postoperative syndrome that results in excessive pain in the spine and the area around it. It is usually seen after major spine injuries. In most cases, they last for quite a few months or years. To prevent such complications, visit the best spine surgeons near you, who are experienced and trained.
Failed Back Surgery Syndrome is consistent pain or new pain in the back even after the surgery. The pain might increase or start again in a few weeks post-operation. The term is quite misleading as the pain doesn't need to be because of a failed surgery. There are many additional reasons which can contribute to causing discomfort and pain.
Spine surgery in Chennai is carried out with utmost precision to avoid significant complications in the future.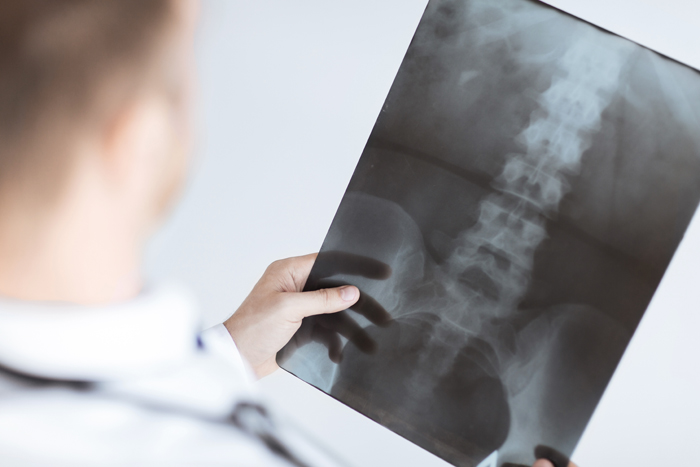 Symptoms for Failed Back Surgery Syndrome
The most common symptom of FBBS is back pain, but the patient can feel a wide range of severe backaches. Here are different types of pain that a person suffering from Failed Back Surgery Syndrome might experience-
Pain in a new area of the back
Neuropathic pain- When the pain in nerves or the spinal cord moves and transfers to different parts of the body. The pain is not localized and affects the major part of the body. The patient might also feel the sensation of tingling, numbness, etc.
Severe pain- There is continuous pain in the back for more than a month. It is a sign of chronic pain. Pain after surgery is quite common, but it should heal with time.
Recurrence of the previous symptoms
Difficulty in moving even after months of surgery and healing.
Shooting pain in the spine, hip, joints, neck, and head
Severe weakness and weight loss
Causes of Failed Back Surgery Syndrome
Failed Back Surgery Syndrome does not only include unsuccessful operations. Other reasons for this syndrome are-
Unsuccessful microdiscectomy surgery in the lower back
The difficulty arising during a spine fusion surgery
Injury in the nerves
Failure during an implant
Formation of scar tissue usually in the area surrounding the nerve roots
Adjacent segment disease
Pseudoarthrosis
Infection in spine
When to See a Doctor for Failed Back Surgery Syndrome
After the surgery, a follow-up appointment with the doctor will help you identify the syndrome in its initial stages. Post-operative pain is common in back surgeries, but if it increases in some time or spreads to other parts, it becomes a matter of concern.
You must consult a doctor for the following cases-
Difficulty in walking or while performing any essential physical activity
Sudden shooting pain
Improper bowel function
High fever along with vomiting
Request an appointment at Apollo Spectra Hospitals, MRC Nagar, Chennai
Call 1860 500 2244 to book an appointment.
Risk for Failed Back Surgery Syndrome
If not appropriately treated, FBSS can be dangerous and can cause permanent damage to the spine, nerves, muscles, etc. Some of the pre-operative risk factors are-
Wrong diagnosis
Obesity
Smoking
Patient suffering from chronic pain
Risk factors after the operation are-
Nerve root irritation in the spine
Infection
Change in spinal balance
Epidural fibrosis
Treatment of Failed Back Surgery Syndrome
There are many levels of treatment for FBSS. The doctor will start by examining your posture and intensity of pain and ask you to do MRIs and X-Rays to understand the problem in depth. The types of treatment are-
Medicines- it might take more time than usual but is highly effective. Several types of drugs like muscle relaxants, non-steroidal anti-inflammatory drugs (NSAID), tramadol, opioids, etc., can help.
Physiotherapy and exercises- different types of exercises and physiotherapy techniques are designed and used in FBSS, depending on the cause.
Surgical options- techniques like spinal cord stimulation, etc., are used in FBSS. These are performed only in critical conditions.
Injections- they are an excellent alternative for short-term relief and muscle relaxation.
Request an appointment at Apollo Spectra Hospitals, MRC Nagar, Chennai
Call 1860 500 2244 to book an appointment.
Conclusion
Failed Back Surgery Syndrome is chronic pain after back surgeries. There are many reasons behind this complication, and to get the proper treatment, you must first identify the cause. Get in touch with the experts and start with the treatment.
What are the chances of FBSS after the operation?
FBSS is not compulsory after every spine surgery. They alleviate the pre-existing conditions. The chances are pretty less if an expert performs the surgery.
What can I do to reduce pain; it has been more than a year since the operation?
After a spine or back operation, pain is quite common, and it heals gradually. If you are suffering from severe pain for the last year, you must visit a good doctor who can guide you and give you some pain-relieving medicines. He will also identify the problem and treat you accordingly. You must take all the necessary precautions like not lifting heavy weights, regularly exercising, providing comfort to your back, etc.
How long does it take to repair damaged nerves?
The damaged nerves are repaired within 3 to 4 months if proper precautions are taken.
Our Doctors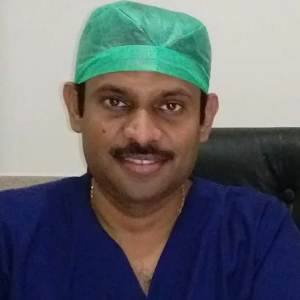 DR. KARTHIC BABU NATARAJAN
MBBS,MD, DNB...
| | | |
| --- | --- | --- |
| Experience | : | 13 Yeras Experience |
| Speciality | : | Pain Management... |
| Timings | : | On Call... |

Book Appointment