Sacroiliac Joint Pain Treatment in MRC Nagar, Chennai
Sacroiliac (SI) joint pain is reported in the lower back and buttocks. Spinal joint injuries cause sacroiliac joint pain. Sacroiliac pain may be misdiagnosed as the issue of a herniated disc or hip. An appropriate diagnosis is crucial to identify the cause of pain.
Symptoms are controlled via stretching exercises, physical treatment, pain medication, and injections of the joint. The sacroiliac joint pain specialist near me may suggest surgery to fuse the joint and eliminate painful movement. If you're looking for a sacroiliac joint pain specialist near me, this guide can assist you.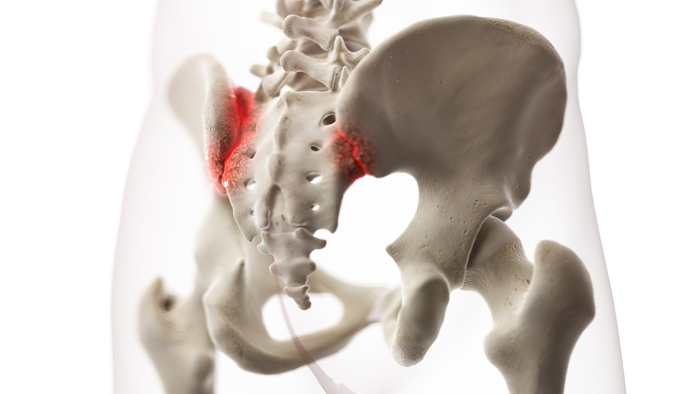 Symptoms of Sacroiliac Joint Pain
Lower back pain
Buttocks, hips, and pelvic region pain
Groin pain
Pain limited to a single SI joint
Significant pain when rising from a seated position
Pelvic stiffness or a burning sensation
Numbness
Weakness
Pain in the thighs and upper legs
A sense that your legs may buckle and your body may not support
Causes of Sacroiliac Joint Pain
Osteoarthritis
Years of stress on the SI joint over time may cause cartilage degradation and osteoarthritis. Osteoarthritis is an aging disease that may affect the whole body's SI joint, spinal cord, and other joints.
Ankylosing Spondylitis
Ankylosing Spondylitis includes inflammatory arthritis, which primarily affects vertebrae and spine joints. Along with producing pain, severe AS cases may result in new bone growth, fusing the spine's joints. While AS mainly affects SI joints, it may also make other joints inflammable and, more infrequently, organs and eyes rarer. AS is a chronic condition. Intermittent episodes of moderate pain or severe constant pain may cause. Young males are most often diagnosed with this disorder.
Gout
Gout or gouty arthritis may take place if your body has excessive uric acid levels. This illness is marked by significant joint pain. While gout usually affects the big toe first, all joints, including the SI joint, may be impacted.
Injury
Trauma may injure the SI joints, such as fall injuries and car accidents.
Pregnancy
Relaxin, a hormone released during pregnancy, increases the elasticity of the SI joints. It allows the pelvis to grow to accommodate a baby's delivery. It also reduces the strength of the joints. It often leads to SI joint pain in combination with weight gain and baby weight. Women experiencing this are more prone to develop SI joint arthritis, which raises the risk with each pregnancy.
Patterns of Walking
Abnormally walking may cause SI joint dysfunction. You can walk abnormally because of problems such as having a leg shorter than the other leg or favoring a leg because of the pain. Some women may walk abnormally during pregnancy. Once your baby is born, and you start walking normally, your SI joint discomfort may go away.
When to See a Doctor for Sacroiliac Joint Pain
Tell your doctor if you believe it may be SI joint dysfunction that is causing low back pain. If your doctor does not diagnose SI joint pain conveniently, consult a sacroiliac joint pain specialist in Chennai to assist you.
Request an appointment at Apollo Spectra Hospitals, MRC Nagar, Chennai
Call 1860 500 2244 to book an appointment.
Risk Factors of Sacroiliac Joint Pain
Risk factors include
Pregnancy
Obesity
Previous back surgery
Gait abnormalities
Discrepancies in leg length
Scoliosis
Prevention of Sacroiliac Joint Pain
Some causes of SI joint pain cannot be prevented. But you may delay the development of these disorders by making healthy lifestyle
choices and exercising.
Treatment for Sacroiliac Joint Pain
The first assessment includes a complete history review, a thorough examination, and a review or collection of suitable imaging to ensure a precise diagnosis. Conservative sacroiliac joint dysfunction treatment involves anti-inflammatory medicines, physical therapy, and the evaluation of gait. Treatments include minimally invasive treatments such as the injection of steroids into the sacroiliac joint.
If such joints are confirmed as the cause, radiofrequency denervation may block the transmission of the pain signals from this joint.
Request an appointment at Apollo Spectra Hospitals, MRC Nagar, Chennai
Call 1860 500 2244 to book an appointment.
Conclusion
SI joint pain may be short-term, particularly in the event of pregnancy, injury or stress. Additional conditions, such as AS and arthritis, are chronic. In most cases, however, pain may substantially reduce with treatment.
References
https://www.healthline.com/health/si-joint-pain
https://www.spine-health.com/conditions/sacroiliac-joint-dysfunction/sacroiliac-joint-dysfunction-symptoms-and-causes
https://mayfieldclinic.com/pe-sijointpain.htm
How does sacroiliac joint dysfunction aggravate?
Simple tasks such as snow shoveling, gardening, and running may aggravate your SI joint by rotating or repeated movements.
How are you treating severe sacroiliac pain?
Many people may benefit from chiropractic manipulation, physical therapy, and stretching exercises. Specific individuals may need oral or topical patches, creams, and mechanical bracing.
How do I recognize SI joint pain?
Low back pain, which is frequently experienced on only one side, is a common presenting complaint. It is aggravated by extended sitting/standing or specific mechanical movements. Additionally, buttock or radiating pain, numbness, or tingling in the hips, groin, or legs are possible symptoms.
Our Doctors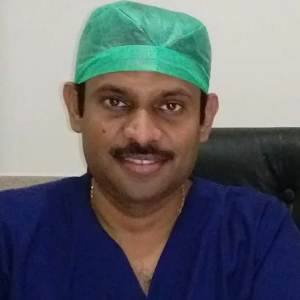 DR. KARTHIC BABU NATARAJAN
MBBS,MD, DNB...
| | | |
| --- | --- | --- |
| Experience | : | 13 Yeras Experience |
| Speciality | : | Pain Management... |
| Timings | : | On Call... |

Book Appointment