Kidney Disease and Nephrology
The kidneys filter food and provide essential nutrients to our body. Also, it is responsible for balancing the level of water and sodium in our body. Kidney failure occurs when the kidneys lose the ability to filter waste from your blood. It is the gradual loss of kidney functions. If the kidneys aren't able to do their job properly, it can cause build-up of harmful toxins and wastes in the body. Life-threatening levels of kidney disease can be countered with the help of dialysis or kidney transplant.
To know more, contact kidney specialists in Chennai. Or visit a nephrology hospital near you.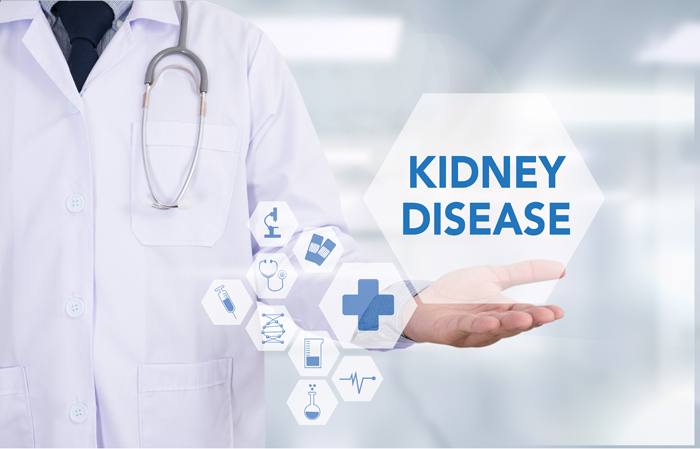 What are the types of kidney disease?
Acute kidney failure- there is a sudden loss of kidney function in this type of kidney failure. This can happen because of a car accident or a medicine or a drug overdose. Also, a person with this type of kidney failure has a higher risk of developing chronic kidney failure in the future. Consult a nephrologist near you.
Chronic kidney failure - this involves a slowly progressive loss of nephrons or kidney cells. This affects kidney functions.
What are the basic symptoms of kidney disease?
Fatigue
Trouble sleeping.
Dry and itchy skin
Frequent urination urge
Blood in urine
Foamy urine
Constant puffiness around your eyes
Swollen ankles and feet
Poor appetite
Muscle cramp
Persistent nausea
If you feel these issues are impeding your routine body functions, then get your kidneys checked, consult the best nephrologist in MRC Nagar.
What causes kidney disease?
The cause of chronic kidney disease is diabetes. Type 2 diabetes can cause kidney failure. High blood pressure, glomerular diseases and polycystic kidney disease can also lead to kidney failure. A few of the other causes are:
Loss of blood flow into the kidneys due to heart attack, heart disease, severe burns, allergic reactions, etc.
Urination problems because of prostate, colon, cervix and bladder
Blood clots, infections, drug and alcohol consumption, hemolytic uremic syndrome, etc.
When do you need to see a doctor?
Regular doctors can treat primary kidney disease. However, for a more complex case, you need to go to a nephrologist for any consultation. If you test for high blood pressure, diabetes, heart disease or a family history of kidney problems, you should visit a doctor at the earliest.
Request an appointment at Apollo Spectra Hospitals, MRC Nagar, Chennai.
Call 1860 500 2244 to book an appointment.
What are the risk factors?
Kidney disease can lead to uncontrolled high blood pressure, obesity and high cholesterol.
How is kidney disease prevented?
Have balanced meals
Get enough sleep
Limit the consumption of alcohol
Reduce stress
Engage in physical activities
Regulate diabetes, blood pressure, etc.
What are the remedies/treatments?
Drink lots of water
Drink cranberry juice
Avoid caffeine
Take probiotics
Get some vitamin C
Try parsley juice
Drink apple juice
Use non-aspirin pain relievers
Apply heat pad or water bottles
Conclusion
Kidney infections can start as a urinary tract infection or a bladder infection. Prevention is better than cure. So, if you notice any kidney infection symptoms, consult a doctor as soon as possible.
Dialysis is a process that cleans blood using a particular machine named a dialyzer.
Can kidney disease be cured?
It depends on the severity of the case. Also, some kidney diseases can be cured. But other severe cases may need transplant or dialysis.
How can I protect my kidneys?
Regulate blood pressure and sugar levels in your body to protect your kidneys.

Book Appointment