Treatment for Common Illnesses in MRC Nagar, Chennai
Common illness includes some of the diseases that are not harmful but are widespread. They can be a warning sign or just a result of a normal infection. You can visit a general medicine hospital in Chennai to seek treatment.
What are common illnesses?
These diseases are not fatal and can be treated within several days. They do not require specialized doctors; you can go to a general medicine doctor near you.
Different types of common illnesses include headaches, fever, cough, rashes, infection, fatigue, etc.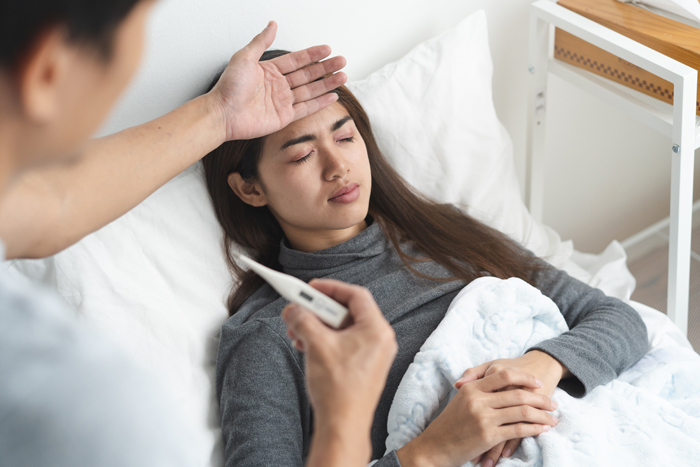 What are the symptoms of common illnesses?
Ear infection-
Pain in the ears
Pressure inside the ears
Hearing loss
Discomfort in the ears
Flu-
Nose blockage
Fever
Runny nose
Irritation in the throat
Mild asthma-
Coughing
Mucus buildup
Pain in the chest
Difficulty in breathing
Shortness of breath
Anxiety
Abdominal pain-
Gastritis
Food poisoning
Abdominal muscle pull
Allergy
Pain
Conjunctivitis-
Pain in the eyes
Dryness
Watery eyes
Puffy eyes
Irritation
Basic symptoms of other common illnesses include-
Vomiting
Fever
Sore throat
Uneasiness
Urinary tract infection
Stomach ache
Allergies
What causes common illnesses?
There can be multiple reasons behind one disease. The most common reasons are pathogens like bacteria and viruses, immune response, infections, etc. For example, the common cold can be caused by viruses, allergies, etc. The causes of ear infection can be allergies, sinusitis, infected tonsils, smoking, etc.
When do you need to see a doctor?
You must visit a doctor if you have the following:
Persistent high fever
Uncontrolled vomiting
Excessive discomfort
Severe pain in different body parts
Weakness
Sudden loss in weight
Unexpected or unusual symptoms after a surgery
Request an appointment at Apollo Spectra Hospitals, MRC Nagar, Chennai.
Call 1860 500 2244 to book an appointment.
What are the risk factors?
These diseases are not fatal but can be warning signs of a major disease. Cough and pain can be an indication of heart diseases, liver disorders; abdominal pain possibly can be because of gallbladder stones, irritable bowel syndrome, appendicitis, ulcerative colitis, etc. If you are suffering from these diseases for a prolonged period, then it can be an indication of a serious disease. Consult a specialist in such cases.
How is common illness prevented?
Maintain hygiene
Drink clean water
Exercise regularly
Eat a healthy and balanced meal
Avoid drinking alcohol and smoking
Wash your hands and sanitize them regularly
Other methods of prevention are specific to the diseases. For instance, to prevent conjunctivitis, wash your eyes, avoid touching your eyes and vigorously rubbing. Similarly, for preventing flu, take steam, flu shots, etc.
How is common illness treated?
Common illnesses are treated by general medicine doctors near you. Medicines prescribed include a mix of antibiotics, antivirals, antifungals and disease-specific drugs. Some of the diseases get cured on their own using home remedies, but always meet a doctor for guidance.
Conclusion
Common illnesses are not something to be scared of. Take all the preventive measures and stay safe.
How does a doctor diagnose a common illness?
Common illnesses are generally diagnosed through their symptoms but if the signs are unclear, a doctor may suggest imaging tests like X-rays, blood test, urine and stool sample tests, etc.
I have been suffering from a skin infection for the past few days. Should I go to a general medicine doctor or a dermatologist?
Skin infection can be because of many reasons. In most cases, it is because of bacterial or fungal infection. You must consider meeting a general medicine doctor before going consulting a specialist like a dermatologist. If the doctor finds something unusual, he/she will suggest that you visit a specialist.
How can I recover quickly?
Follow these:
Stay hydrated
Take your medicines on time
Give rest to your body
Follow diet

Book Appointment