Minimally Invasive Knee Replacement Surgery in MRC Nagar, Chennai
Minimally invasive knee replacement surgery (MIKRS) is performed to repair damaged knee joints. During the procedure, doctors replace injured surfaces with implants. If you think you need the surgery, you may consider consulting an orthopedic surgeon near you.
What is MIKRS?
Minimally invasive knee replacement is a general orthopedic procedure that repairs damaged knee surfaces. Compared to traditional knee replacement, it uses smaller incisions and is less invasive. It also involves more limited extraction of tendons and ligaments.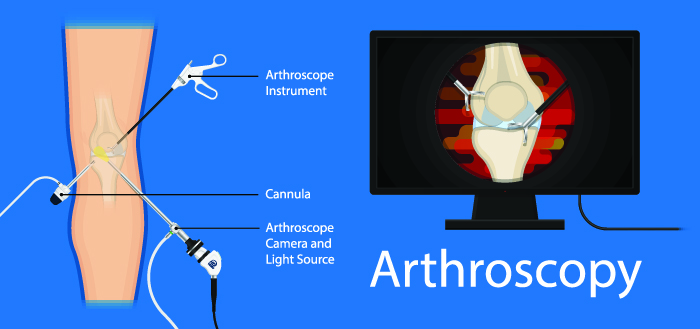 Who qualifies for MIKRS?
It is suitable for:
People who are muscular or heavy-set
People who have medical histories of knee surgeries
People who have more complex problems that require more complicated knee replacement procedures
People who have medical conditions that may hinder fast wound healing
Request an appointment at Apollo Spectra Hospitals, MRC Nagar, Chennai.
Call 1860 500 2244 to book an appointment.
Why is MIKRS conducted?
There are many reasons why you may want to consult an orthopedic surgeon near you. Here are some of them:
Rheumatoid arthritis
Fracture or injury in the knee joint
Osteoarthritis
Bone tumor in the knee joint
Problems in performing daily chores
What are the types of MIKRS?
There are two types of minimally invasive knee replacement. The first one is partial knee replacement. In this, surgeons only replace the inner and outer compartments of the knee joint. But only a few people qualify for it. The second type is the complete minimally invasive knee replacement.
How is the procedure done?
Before the procedure, the surgeon performing your surgery will ask for details about the medicines and drugs you are currently taking. If you smoke, you may have to quit for a few months. You may also have to reduce a little weight before the surgery.
You may have to undergo a few tests like an X-ray, MRI or electrocardiogram. During the procedure, you will perhaps get general anesthesia. You may also be given some antibiotics to prevent infection.
The doctor will make an incision on the knee and remove the damaged parts and place metal implants. They may also put a plastic spacer in between the implants for proper movement. They will then seal the incision.
What are the benefits?
Small incisions which ensure less scarring
Less pain after the procedure
Faster recovery
Shorter hospital stay
What are the risks?
These include:
Infection
Excessive bleeding
Injury to nerves near the incision
Blood clots
Pain that does not go away
Other complications because of your medical history or age
Loosening in parts of the knee
Conclusion
Minimally invasive knee replacement surgery may not be suitable for some patients. It is always better to talk to your orthopedic doctor about the pros and cons. It is also essential to consult an orthopedic surgeon near you who has extensive experience in the field.
Reference Links:
https://www.hopkinsmedicine.org/health/treatment-tests-and-therapies/minimally-invasive-total-knee-replacement
https://health.clevelandclinic.org/why-minimally-invasive-knee-replacement-may-not-be-for-you/
What can I expect after the surgery is complete?
You may experience significant pain around the incision site. You can also expect fluid draining around the wound. The doctor may suggest follow-up appointments as well.
How soon will I recover after surgery?
You may have to stay at the hospital for one to four days. The doctor will probably remove stitches after a week or so following the surgery.
Are the long-term effects of minimally invasive knee replacement different from those of traditional surgery?
Short-term effects like pain and recovery are different. But long-term effects are the same.

Book Appointment