Regrow: Stem Cell Therapy for Bones and Cartilage in MRC Nagar, Chennai
Overview of Regrow: Stem Cell Therapy
Stem cell therapy refers to the treatment of conditions using stem cells. Stem cells are derived from a person's own body, either from bone marrow or from the umbilical cord blood. These stem cells form the basis of a branch of medical science known as regenerative therapy that means, generating again. When put in perspective, the stem cells derived from a person's own body, can stop disease progression and restore healthy organs that function properly.
The technology has been predominantly used in the west and has been in research for the longest time. This is the first time an Indian company has started regenerative medical therapies based on stem cells derived from umbilical cord blood/bone marrow of the patient himself/herself, (autologous stem cell therapy) reducing the risk of graft infections.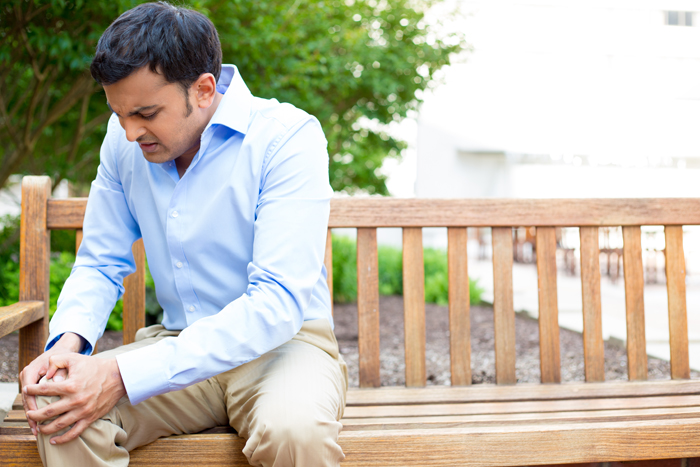 What is Regrow?
Regrow refers to the first "Made in India" stem-cell therapy to help orthopedic patients get over painful joint problems. It is a branch of regenerative medicine that has been completely developed and produced in India through years of clinical research. The current formulations (biological medicines) approved by the DCGI for bone and cartilage repair are OSSGROW and CARTIGROW, respectively. They are the first of their kind to be manufactured and approved in India for their respective therapeutic areas. For more information, consult a stem cell specialist near you.
Request an appointment at Apollo Spectra Hospitals, MRC Nagar, Chennai
Call 1860 500 2244 to book an appointment.
Who qualifies for Regrow Treatment?
Some of the common conditions treated using Regrow therapies include,
Avascular Necrosis (AVN): Necrosis refers to the hardening of the bone surface and its eventual degeneration when left untreated. Avascular refers to any condition that does not receive the blood supply it was supposed to receive. Due to depleting levels of blood supply, the nutrition and oxygen content of bones also reduce progressively, eventually causing the death of bones.

AVN, also known as osteonecrosis, can be caused when a broken bone or dislocated joint interrupts the blood flow to a section of bone
Fat deposits, conditions like sickle cell anemia and Gaucher's disease, can also reduce blood flow to the bone
Anyone undergoing prolonged steroid therapy and some cancer medications is prone to developing avascular necrosis
Excessive alcohol intake is another major culprit
AVN can affect anyone but is most commonly found in people between 30 and 50 years of age
Cartilage Injuries: Sportsmen, athletes, and people who train very strenuously are prone to developing cartilage injuries. An accident or a traumatic injury to the joints, osteoarthritis, and aging processes also lead to progressive loss of mobility and flexibility of cartilages. Since the cartilage does not have any blood supply, it needs utmost care when there is any sign of damage – the earlier, the better. The knee joint is the most common cartilage affected, but it may extend to the hips, ankles and elbows.
Why is Regrow Treatment conducted?
Regrow treatment is used to resolve the following issues -
There is persistent pain in joints – the knee, hip, elbows, ankles, lower back
Movement of any kind aggravates the pain
There is joint stiffness at any point of the day
Clicking or locking of joints
If you're facing some of the issues mentioned above and believe that you might be an ideal candidate for regrow therapy, consult a specialist near you today.
Request an appointment at Apollo Spectra Hospitals, MRC Nagar, Chennai
Call 1860 500 2244 to book an appointment.
How is Regrow Treatment implemented?
Regrow stem cell therapy uses the patient's own bone marrow/tissue to make cells that form the seeds to perform regrowth of any affected area. A biopsy is done to assess the level of damage in the tissue. Cells from the bone marrow or the cartilage are extracted, healthy cells (osteoblasts for bones and chondrocytes for cartilage) are cultured and then implanted back to the affected areas.
What are the benefits of Regrow Treatment?
The patient's own cells are used, that reduces chances of immune rejection and infection
The bones and the joints get the most natural form of treatment
The original bones and cartilage grow to replace the affected joints
Normal life is restored, slowly but surely
What are the risks associated with Regrow?
There are risks of surgical infections and wounds. However, it is comparatively safer in terms of immune responses as compared to allogenic transplants (where the cells come from different donors and there is a risk of graft rejection).
References
https://www.regrow.in/ossgrow-for-avn
How much time does the process take?
The actual transplant process can take up to 1 to 2 hours depending on the severity.
Can Regrow cure my joint issues?
Be rest assured that Regrow is the best form of treatment for your joint pain to heal naturally and regrow into healthy tissue.
Can Regrow Therapy be performed after previously failed procedures?
Yes, upon detailed analysis and screening by the orthopedic surgeon, he may perform Regrow Therapy.

Book Appointment