Hair Fall Treatment in MRC Nagar, Chennai
Approximately 35 million men and 25 million women suffer from hair loss. It's not a matter of grave concern, but what if you ignore it for a long time? You may go bald. You may think that hair fall is a common problem, but your hair is more important than you think it is. Hence, it is better to consult a hair fall treatment doctor near you if your hair loss is persistent.
What is hair fall treatment?
Most people suffer from hair loss at some point in their life. Hair fall treatment is about preventing your hair from falling. This may include some medications, surgery or therapies. You can consult a hair fall treatment doctor in Chennai, who can help you with your problem after finding the root cause of your hair loss. Consult a doctor because persistent hair loss may affect your self-esteem as well.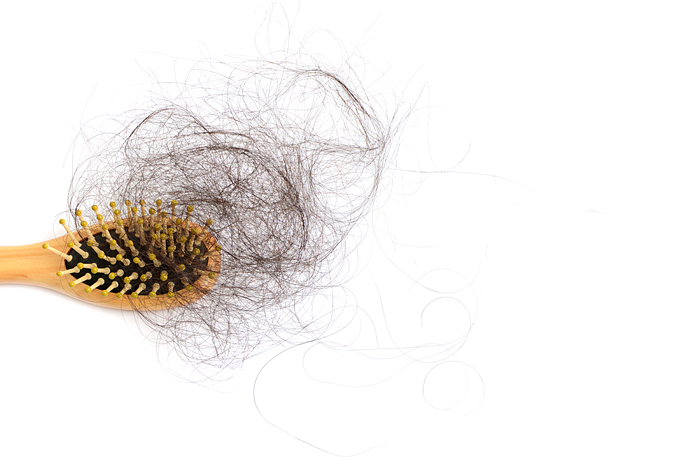 Who qualifies for this treatment?
Anyone can get hair fall treatment if he or she is suffering from hair loss. While hair loss in adults is quite common, it isn't uncommon in children. Sometimes hair fall can be caused by an underlying disease. Hair loss can be caused by other factors such as:
Pregnancy
Old age
Frequently dyeing your hair
Hairstyles that pull on your scalp
These are the most common causes of hair fall. Usually, with time, it gets treated on its own but if you see patches of baldness, you must immediately seek medical help as it can be a serious issue.
Why is hair fall treatment conducted?
Hair fall treatment is conducted to prevent or slow down hair loss. You can improve your hair's strength and overall health using treatments and medicines prescribed by a hair fall treatment doctor near you.
You can also request an appointment at Apollo Spectra Hospitals, MRC Nagar, Chennai by calling 1860 500 2244.
What are the different types of treatments?
Before opting for hair fall treatment, you must discuss it with your doctor as the treatment will depend on the cause of your hair loss. After finding out the cause of your hair loss, your doctor will make a treatment plan according to what will suit you the best. Treatment options include:
Laser therapy
Platelet-rich plasma
Hair transplantation methods such as micrografting
Scalp reduction
Hair transplant surgery
What are the benefits of getting this treatment?
Abrupt hair loss can lead to permanent baldness which may make you look older than you actually are as hair enhances your beauty. There are many advantages of getting a hair fall treatment, some of which are:
It will help you boost your self-esteem and confidence
It's a long-term remedy for those who have persistent hair loss
It will stimulate hair growth
It's cost-efficient
What are some of the risk factors?
There are different types of hair fall treatment and while most of them are safe, there are still some risks associated with surgical procedures that are carried out to treat baldness. The risk factors of hair transplant surgery are:
Bleeding
Bruising
Swelling
Infection
All these risks are very rare though. Some medicines may also have side effects like scalp irritation or unwanted hair growth.
Conclusion
You should consider contacting a hair fall treatment doctor near you if you suffer from extreme hair loss. Hair fall due to diseases will not be treated on its own or by home remedies, so you should plan your hair fall treatment.
Can we stop hair fall permanently?
There is no cure for hair loss really, but there are many ways in which you can prevent and slow down hair loss.
What is the main reason for hair fall?
There are several causes of hair fall but the most common causes are heredity, old age, stress or hormonal changes.
Can less sleep cause hair fall?
Yes, inadequate sleep affects your body a lot and it can also lead to thinning of hair.
Can genetic hair loss be cured?
There is no cure for genetic hair loss but with treatments, it can be prevented or slowed down.

Book Appointment